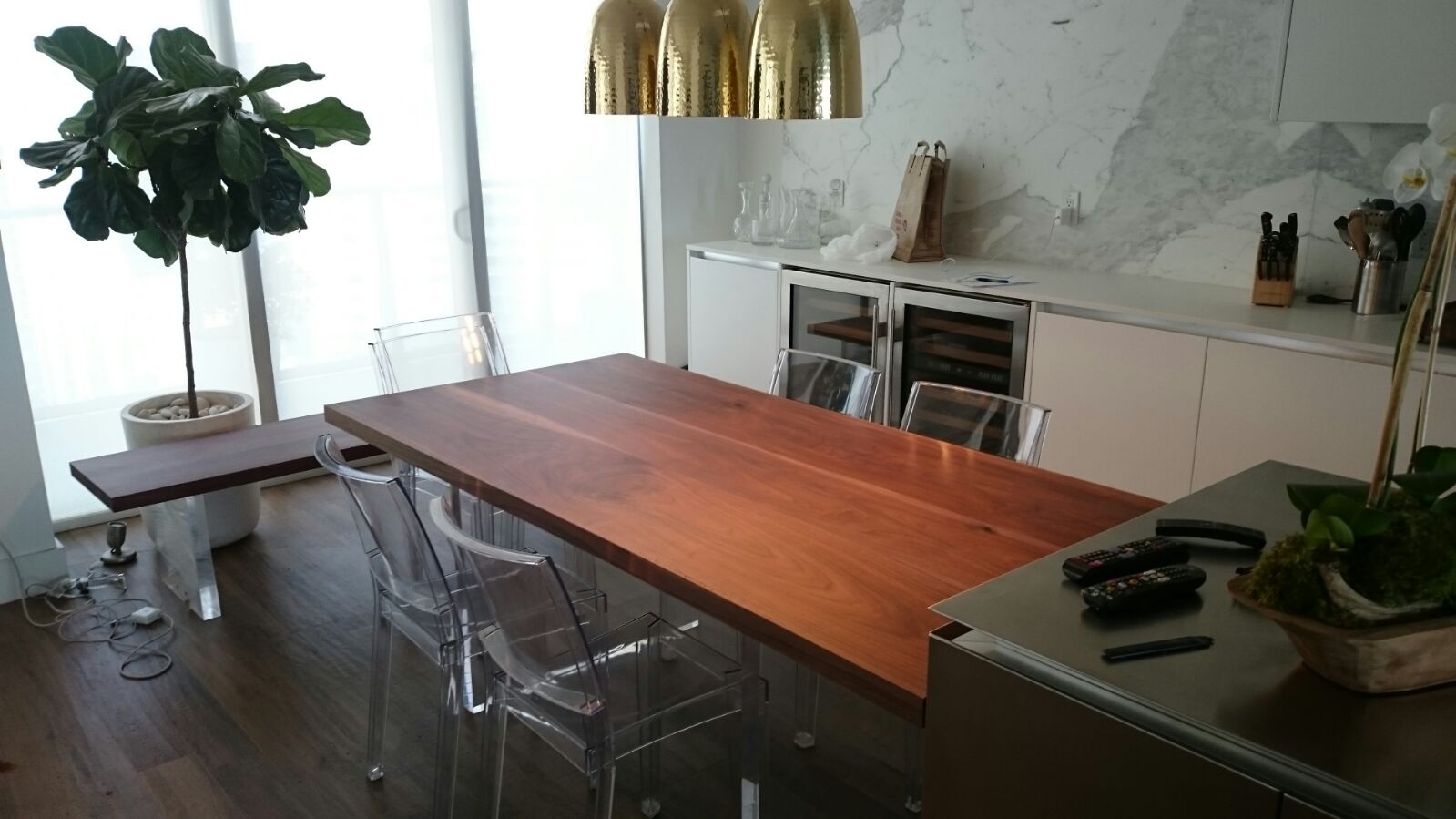 Rotsen Furniture is known for its collection of custom made pieces that are made from natural preserves found here in Miami, Costa Rica and Brazil. The wood is resourced from decaying bridges, old barns and demolished structures, harvested from fallen, well preserved trees or from sustainable plantations and well managed forests. We then use other materials such as metal, glass, acrylic, to emphasize the beauty of the natural wood grain and make the furniture pieces distinct and unforgettable.
One of more modern pieces is the Walnut dining table top with acrylic base and it's matching solid walnut and acrylic bench. If you have been following along with the blog so far, you have read a previous post which explains the process of wood sourcing – click now to read "From Fallen Wood to Furniture – The Process". Once this step is complete, our skilled staff of craftsmen start production. Today, we want to walk you through the construction of our walnut & acrylic dining table and matching bench to share details of the personal experience that goes into every piece and then to visualize it in a modern and contemporary interior.
STEP 1: 
We, along with the client and/or interior designer, select the walnut wood that will compose the table and confirm on dimensions per the plans.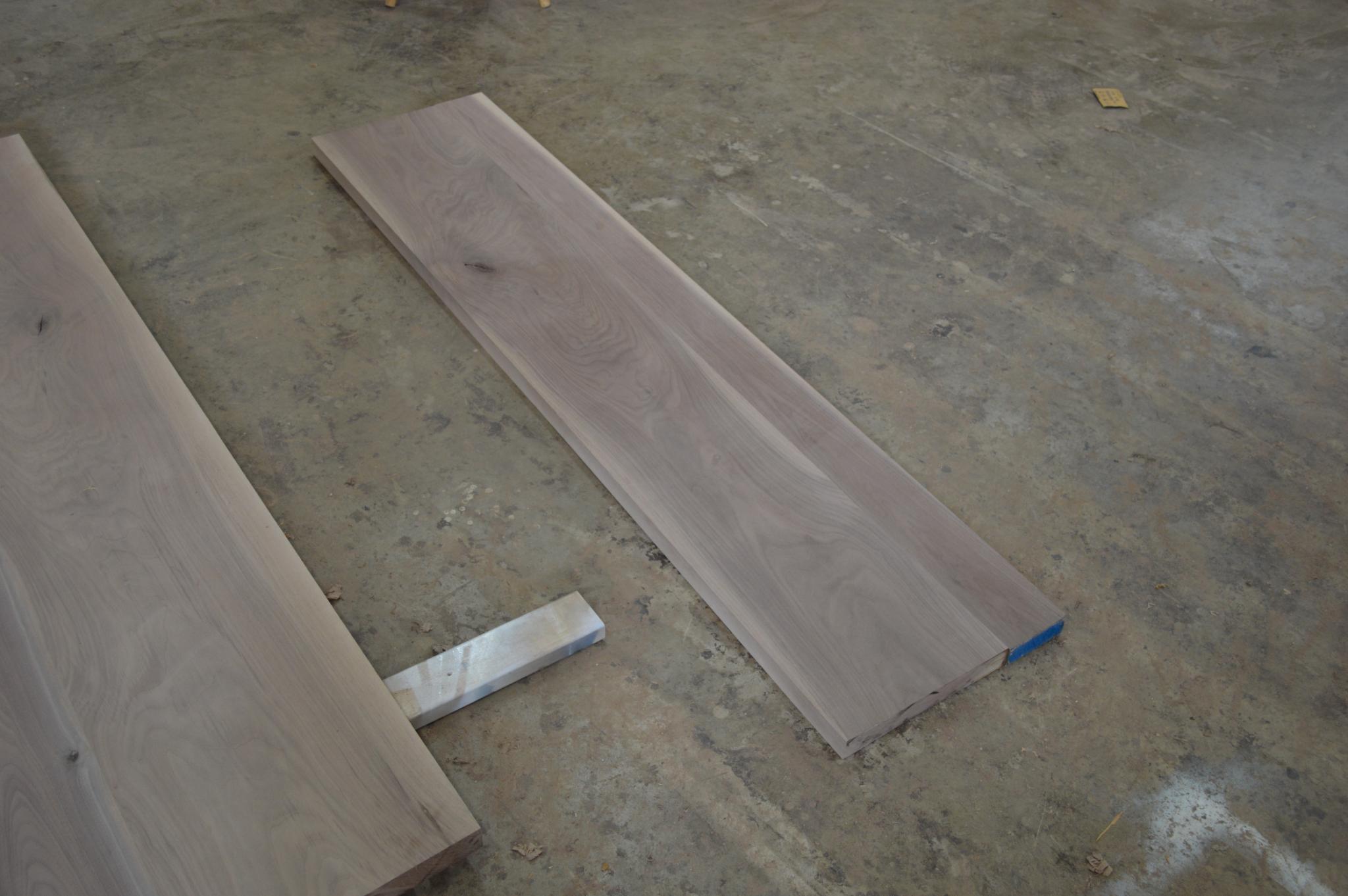 STEP 2:
We assemble the wood pieces and prepare for manufacturing with the acrylic base.
Step 3: Styling – the fun part! 
The most rewarding step of every project is of course the delivery! Seeing our custom furniture pieces shine in our clients and customers homes is a rewarding and fulfilling feeling. See how our client styled her walnut dining table with acrylic base with the wood and acrylic base plus clear Kartell Ghost chairs for a classic look, or also with the solid wood bench & acrylic base to replace two of the chairs for a more modern and funky take on the dining room space. Depending on your design style and purpose for the table, sometimes a long bench is more comfortable during a dinner party as the seating is more accessible, the timeless look of the walnut wood is a flexible material to accommodate your home for easy styling!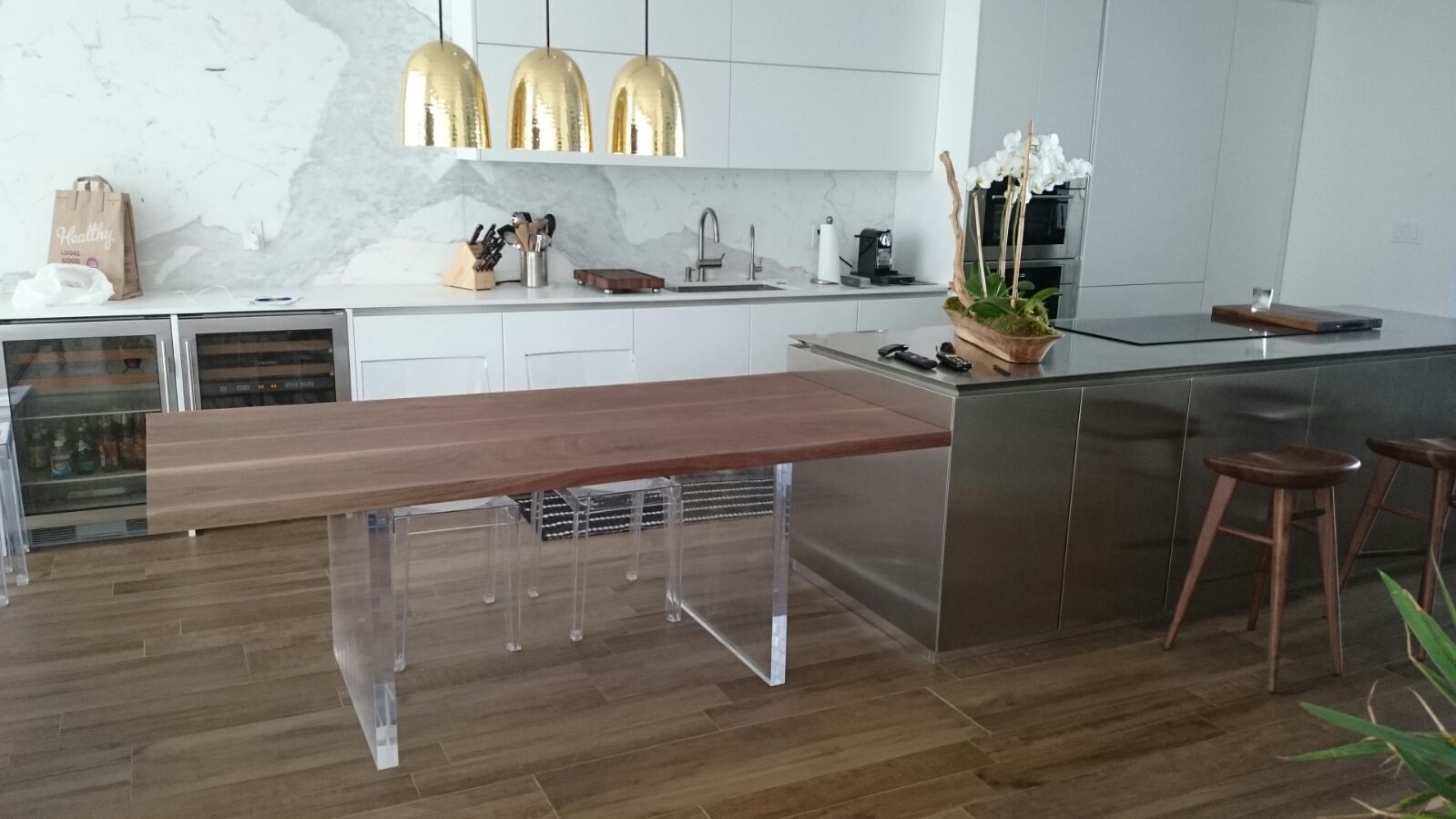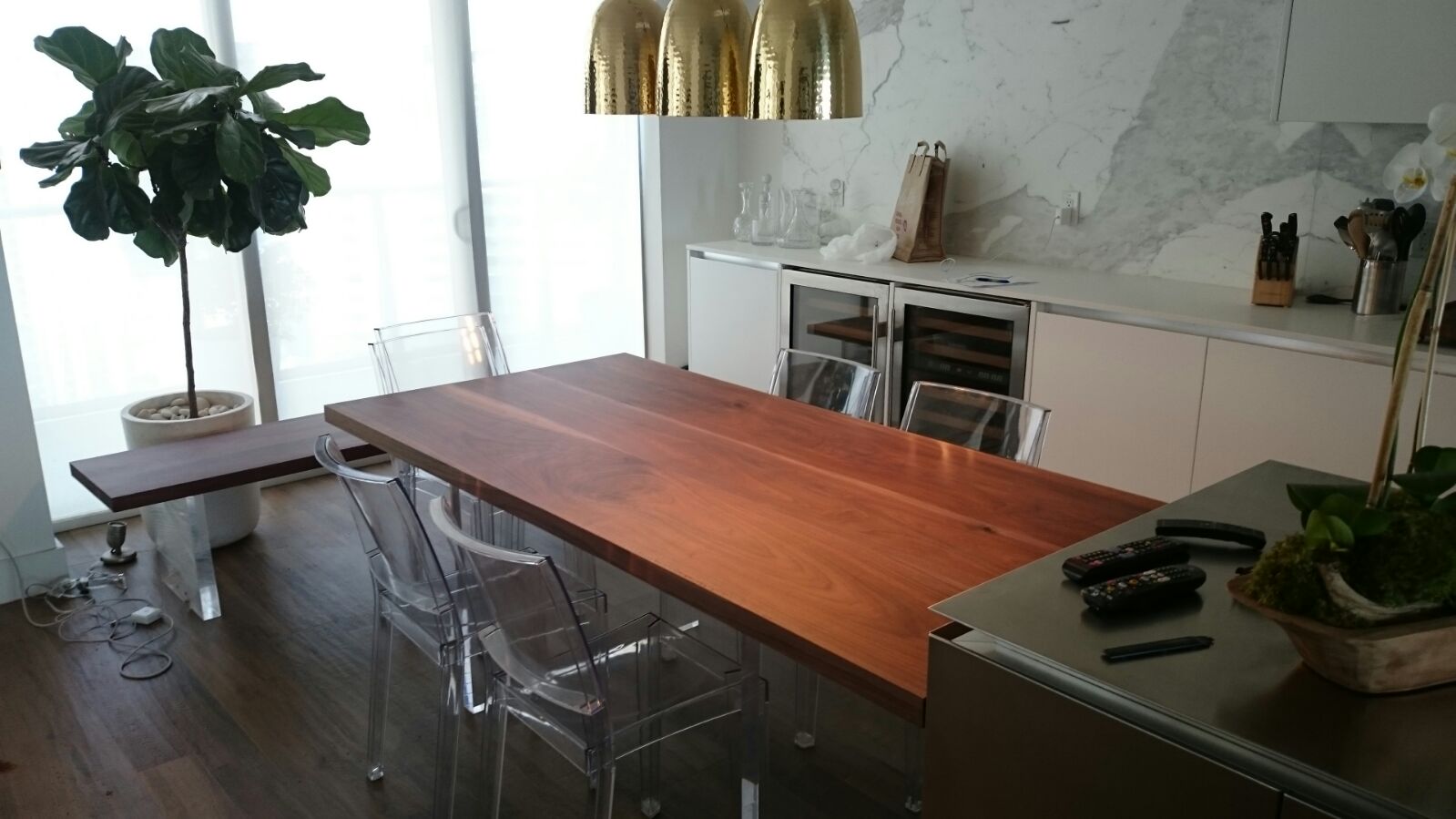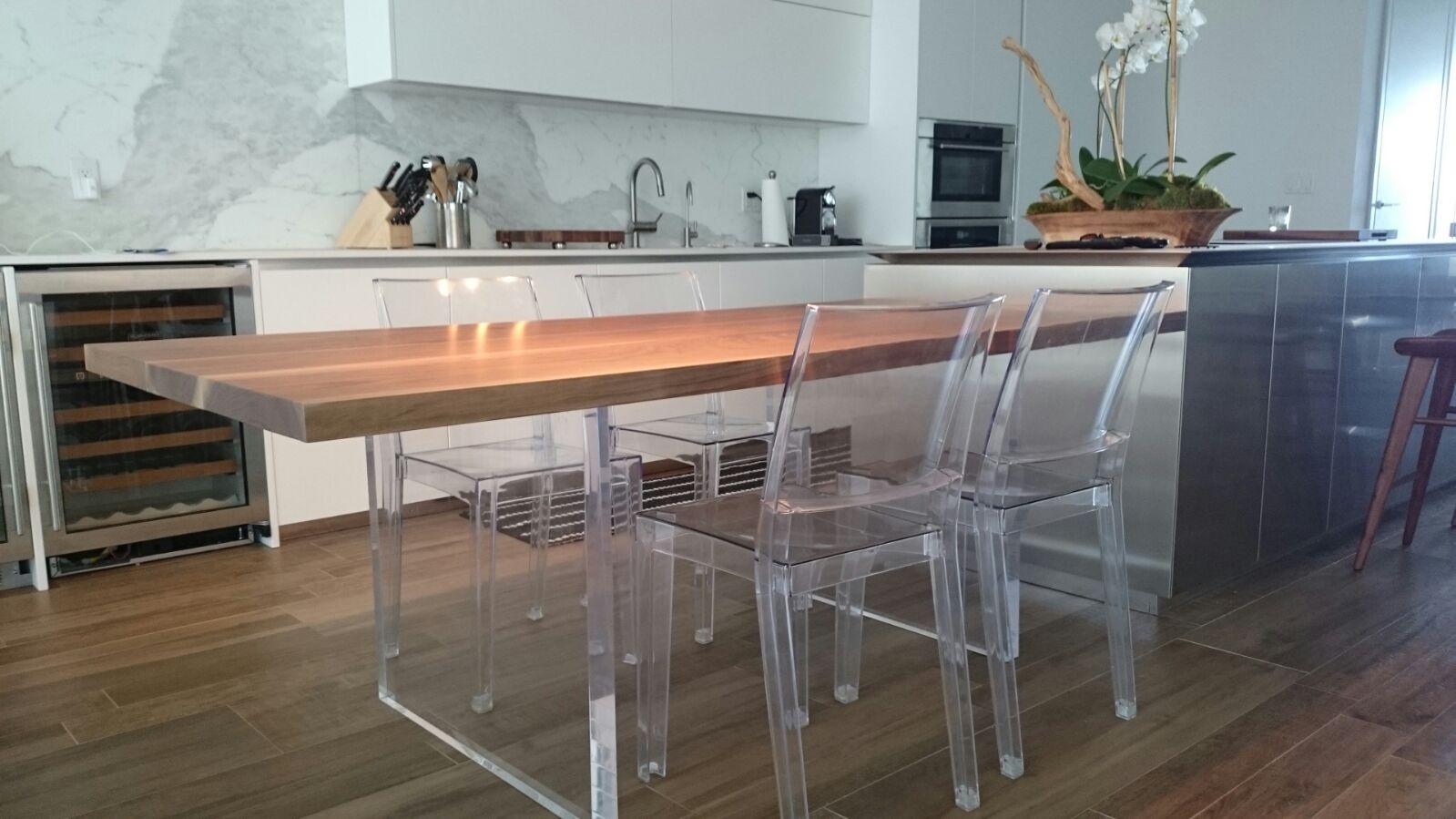 For more insight into the Rotsen family and to learn more about our products, make sure you're following us on Instagram!