A Design Collaboration with Dkor Interiors – PART 1
The design industry is made up of many moving parts. One of our favorite aspects of working in the business is enjoying some amazing collaborations with other talented and creative designers. Today on the blog, we are featuring a recent project collaboration with the Miami-based interior design firm, Dkor Interiors, which will be part-one of a three-part series highlighting the great collaborative efforts between our teams.
You know all of those beautiful, pristine and well, just perfect interior design photos you see online and can't stop pinning? They are often the result of months and years of hard work that involves many teams. We teamed up with Dkor Interiors to create this blog series in order to create a larger awareness of this design process by way of recapping some of our favorite interior design projects from the Dkor team that have featured custom furniture pieces from the Rotsen Furniture team!
The project seen below is dubbed "Waterfront Penthouse" from the Miami interior design firm, and features a home that underwent a stunning transformation from a traditional interior to a crisp and beautiful transitional home.
"The interior design concept stems around OLD world elements breaking through NEW world components. Our clients came to us with a beautiful and extensive collection of Pre-Colombian artifacts that were to be incorporated as the focus of the interior design thought process. Our goal was to lighten the space and add freshness by incorporating design elements of simplistic lines, architectural details and reflections. A subtle emphasis on the principal of connection was the main concept." – Dkor Interiors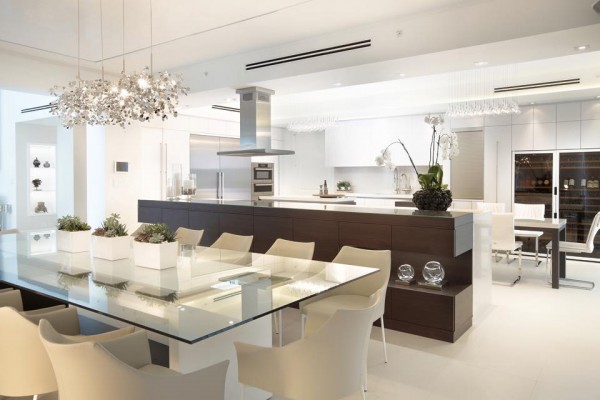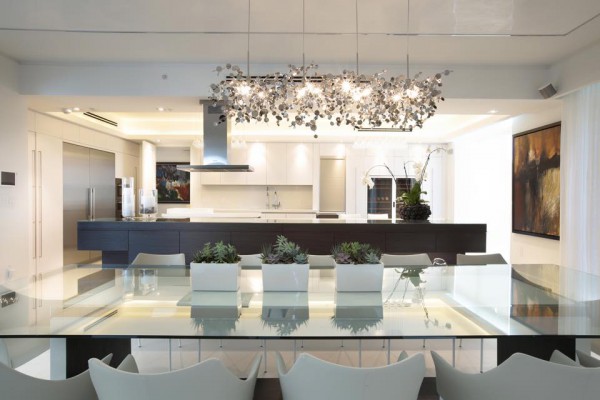 THE BEFORE: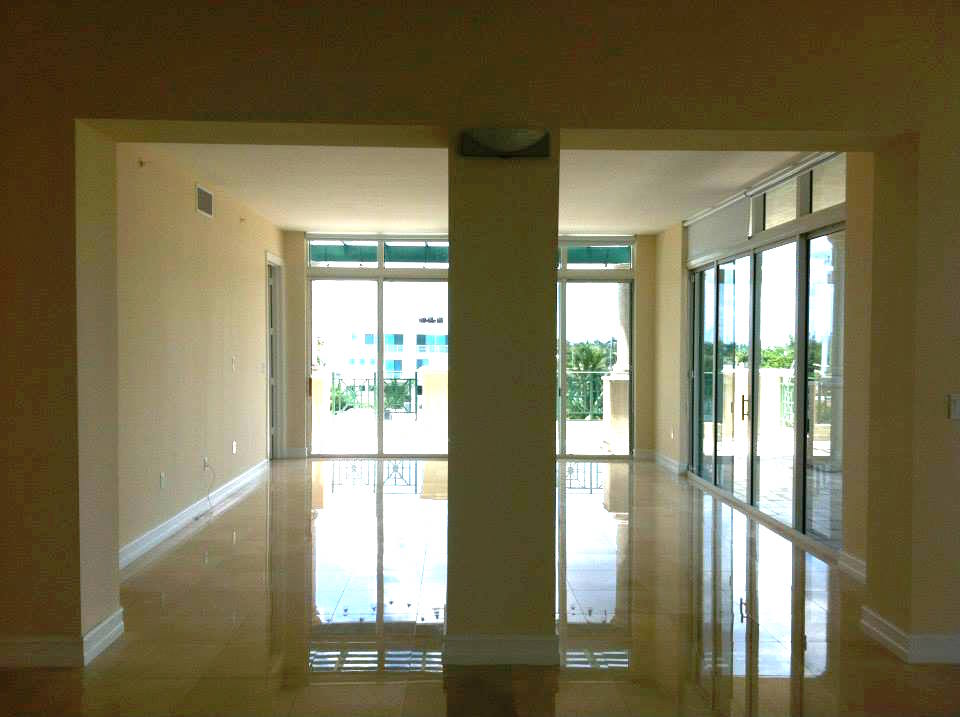 THE PROCESS: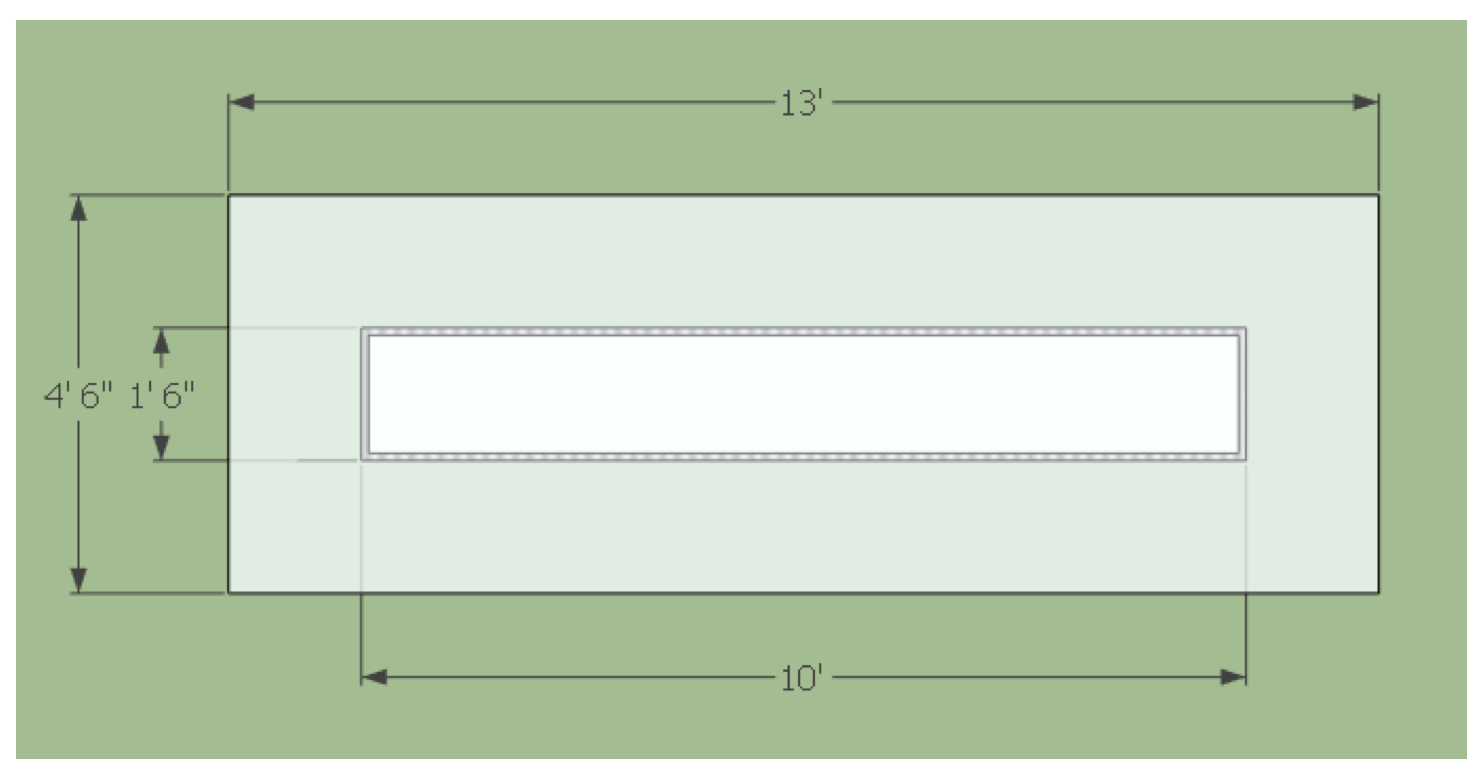 Rotsen Furniture always offers the option of customization for our pieces, which ranges from size, shape, wood type and finishes. This table was completely custom and designed by the studio at Dkor. After they sent us the initial drawings, and after a bit of back and forth to solidify the plans, we set off to create their masterpiece! The table was to be constructed in a white gloss finish with a wood veneer interior lining. A star-fired glass top with a slightly beveled edge and a polished chrome detail around the entire base so that you could see the chrome if looking at the table from the top. After production was complete, it took the team at Dkor Interiors and their moving company for the project, Kushner Moving Group, to hoist the 13′ and VERY HEAVY tabletop up over the balcony and into the dining room via a crane!
After a long day and many hands, the table was assembled and looking fabulous! Just like it was intended to be!
Be sure to check back soon for the second part of the Rotsen Furniture & Dkor Interiors Blog Installment and for more information on how to customize your own furniture piece, visit us online today!
*Images courtesy of Dkor Interiors. Photography by Alexia Fodere.