At Rotsen Furniture, we have a fine appreciation for all furniture, which is why we hand-craft every single piece of our custom made pieces from all-natural, refurbished materials that have been salvaged from worse conditions around the world and re-purposed to fit your modern and contemporary interiors. One of the easiest ways to make a statement within your home decor is to incorporate a statement piece of custom furniture and a Dining Room is one of the best places to do that since tables are often varying between families needs and functionality. For example, large custom tables that can accommodate a lot of people (we've heard 21 before!) to small bistro sized tables that will strategically fit into a studio apartment.
Take a look at the vast array of styles, materiality, textures, colors and finishes that are only just SOME of the customizations  we can offer our customers at Rotsen:
Glass-Top and Solid Walnut Dining Table in a Walnut Finish
Sturdy and reliable in shape and form, this gorgeous table adds a glass-top for elegance and style.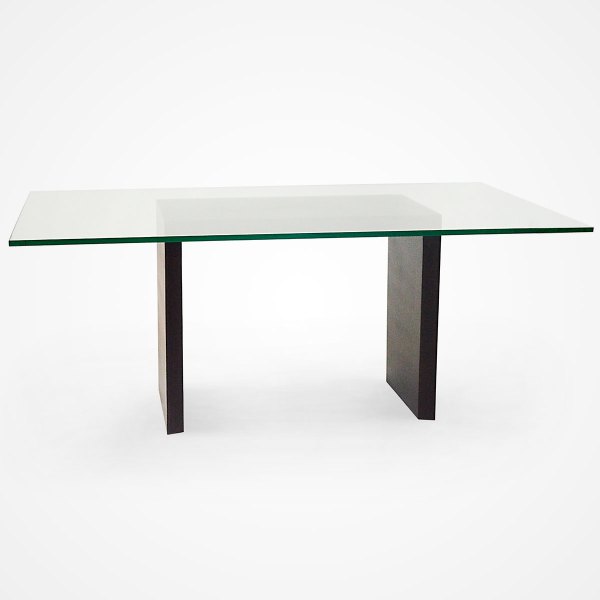 Bookmatched Ash Wood Dining Table with Acrylic Legs
Ash wood is all the rage and our collection has expanded recently to accommodate all of the recent requests! We love this color paired with acrylic legs to add a unique and modern touch.
Solid Walnut Slab Dining Table
A classic slab design will never go out of style. This rectangular table is made with a single slab of walnut wood for those who love the idea of custom design but also like to play it safe.
If you are a true statement-making homebody then look no further than the Louro Trunk Dining Table, which on it's own, serves at the true piece of artwork to any room.