How Rotsen Furniture Creates a Custom Made Wood Coffee Table
This spectacular handmade living room coffee table was recently completed for one of our clients and today on the Blog, we are sharing details into the project, why it was created, how it was created and the final result. We love to share the process behind creating our custom carpentry pieces with our followers since the experience is a special one, for everyone involved, including the carpenters, the designers and the clients.
Commissioned by Arizona based interior design firm, Ownby Design, the process took approximately 14 weeks to complete and was slated to grace the home of a contemporary based living room. The designer chose to include a wood coffee table in the space to add an organic and natural touch to the room, offsetting the luxurious fabrics and materials of the other furniture pieces. Although three and a half months may seem like a long time to wait for a piece of furniture, when you are waiting for a handmade, custom designed and produced piece, it is well worth the wait!
So what exactly takes 14 weeks? First, we start with carefully selecting the wood, paying attention to color, shape and tree source. Then we have to properly dry out the selected wood to avoid any cracking. Once we are happy with the drying results, we cut the wood, hand sand and level it out according to the specifications and dimensions of the drawings, in this case, sent to us by the interior design team of OwnBy Design. Once the interior design team is happy with the piece and the shop drawings are approved by all parties, we apply the special varnish that will protect the wood from stains and sun damage (since it will be used as a coffee table) and the piece is ready!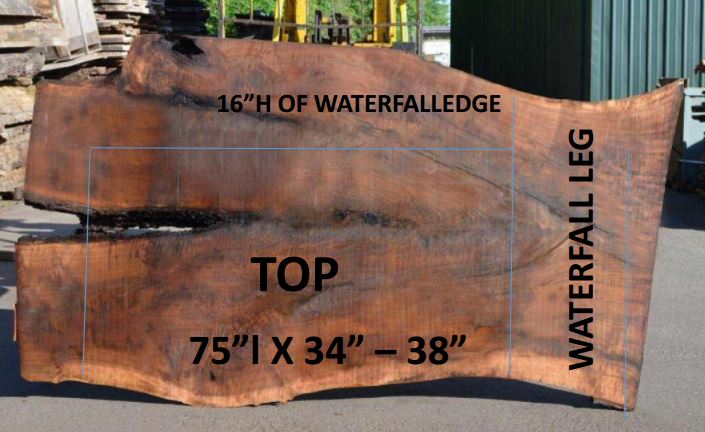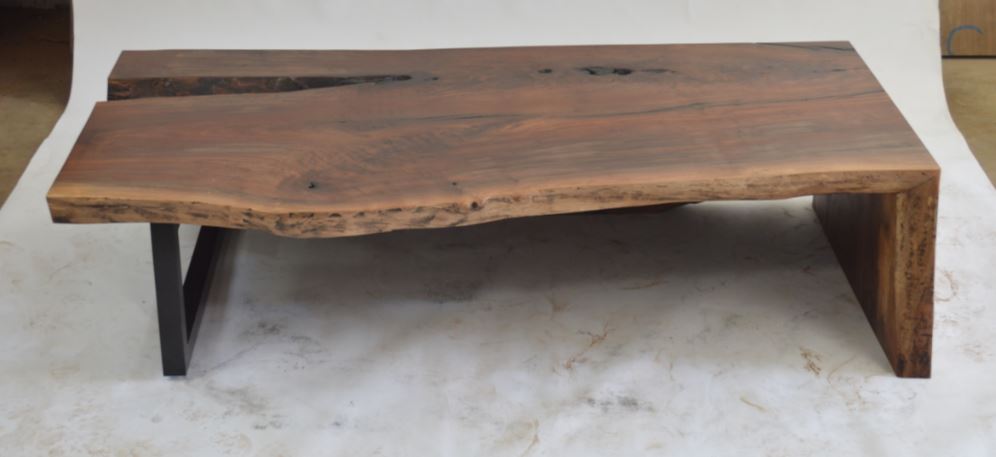 Project Details: 
Wood Type: Black Walnut (single slab).
Design: Live Edge with a blackened metal leg, 45 degree cuts in waterfall leg and waterfall edge.
Dimensions: 75″ L x 34″ to 36″ D x 18″ H (click here for more info on this piece).
Below are some photos from the designer of the piece in it's final home. Seeing the "After" is always the best part of the process for us at
Rotsen Furniture
! Seeing the results of all the collaborative hard work coming together to be enjoyed by it's final owner. What do you think of the final piece??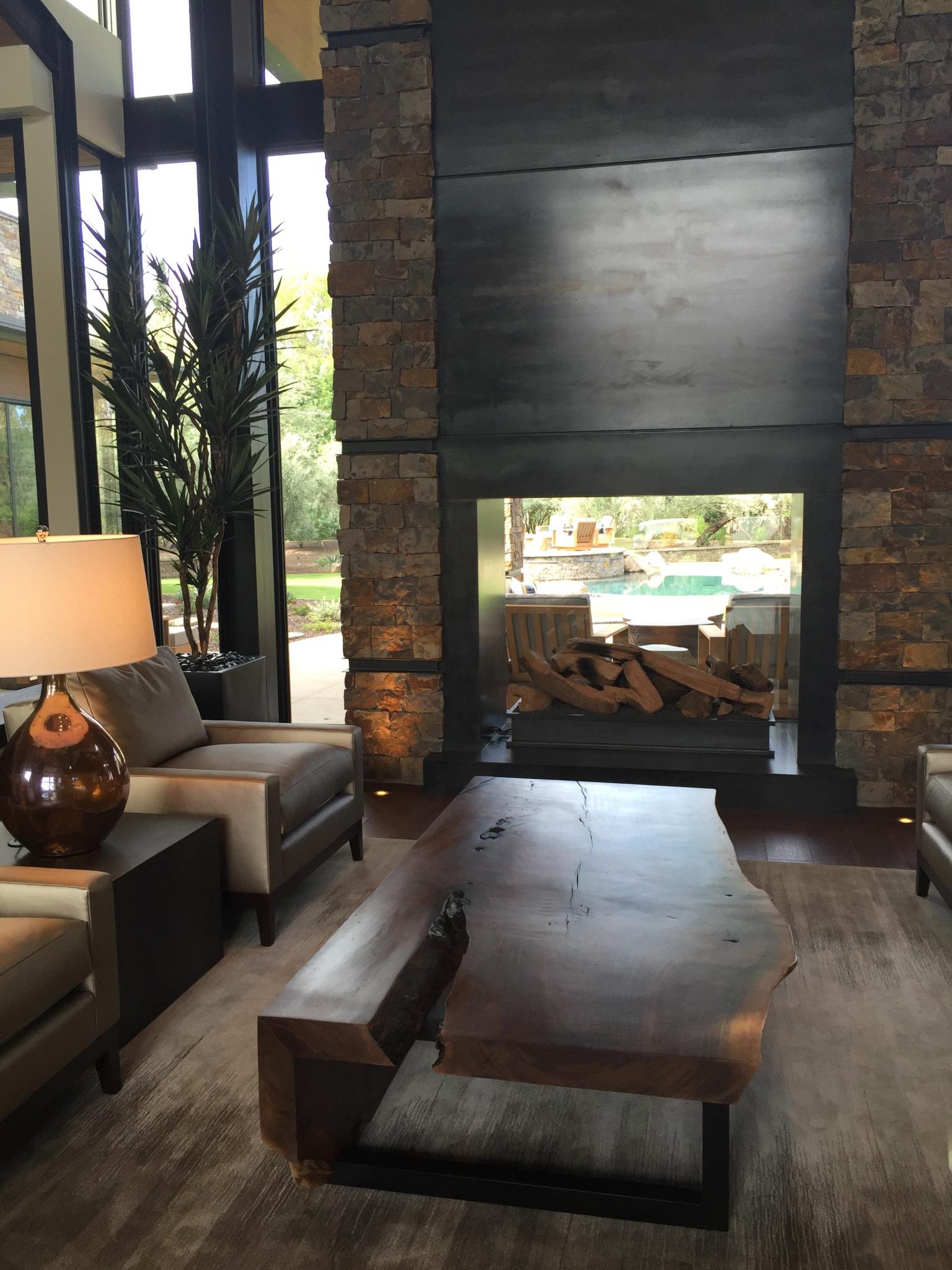 For more information on creating your very own unique, handmade custom carpentry piece, visit Rotsen Furniture online today!