Sourcing materials is one of the qualities that sets Rotsen Furniture apart from all other millwork shops, woodworkers and carpenters in Miami. Today, on the blog, we are sharing details into what exactly goes into the process of sourcing and selecting all of the wood that makes up our hand-crafted furniture products.
"Almost every species of tree has its voice as well as its feature" – Thomas Hardy
Selecting wood for us is the most important step in the woodworking process. At Rotsen Furniture, we are dedicated to making the world a more beautiful and comfortable place one project at a time while also promoting environmental sustainability through the use of renewable sources. Our wood is sourced from Brazil, Costa Rica and California and certified by The Brazilian Institute of Environment and Renewable Natural Resources (IBAMA) as well as farms endorsed by the Forest Stewardship Council (FSC). Most of the wood we use when creating each magnificent piece is discovered in remote areas as naturally fallen, well preserved trees, trunks found in rivers and lakes at the end of their life, or harvested from sustainable plantations as well as managed forests.
At Rotsen Furniture, we also make every effort to utilize reclaimed materials as much as possible. Wood that comes from decaying bridges, old barns and any other demolished structure is top on our list for sourcing. It gives us such joy to give new life through design with exclusive characteristics and details, to these found objects with rich history. This is how you know you are receiving a one-of-a-kind piece of furniture when you work with Rotsen Furniture.
See below some photos from a recent wood farm trip, where the below selections, hand picked by the Rotsen team, will be used for future projects. Stay tuned to see how we convert what you see below into beautiful and contemporary designs!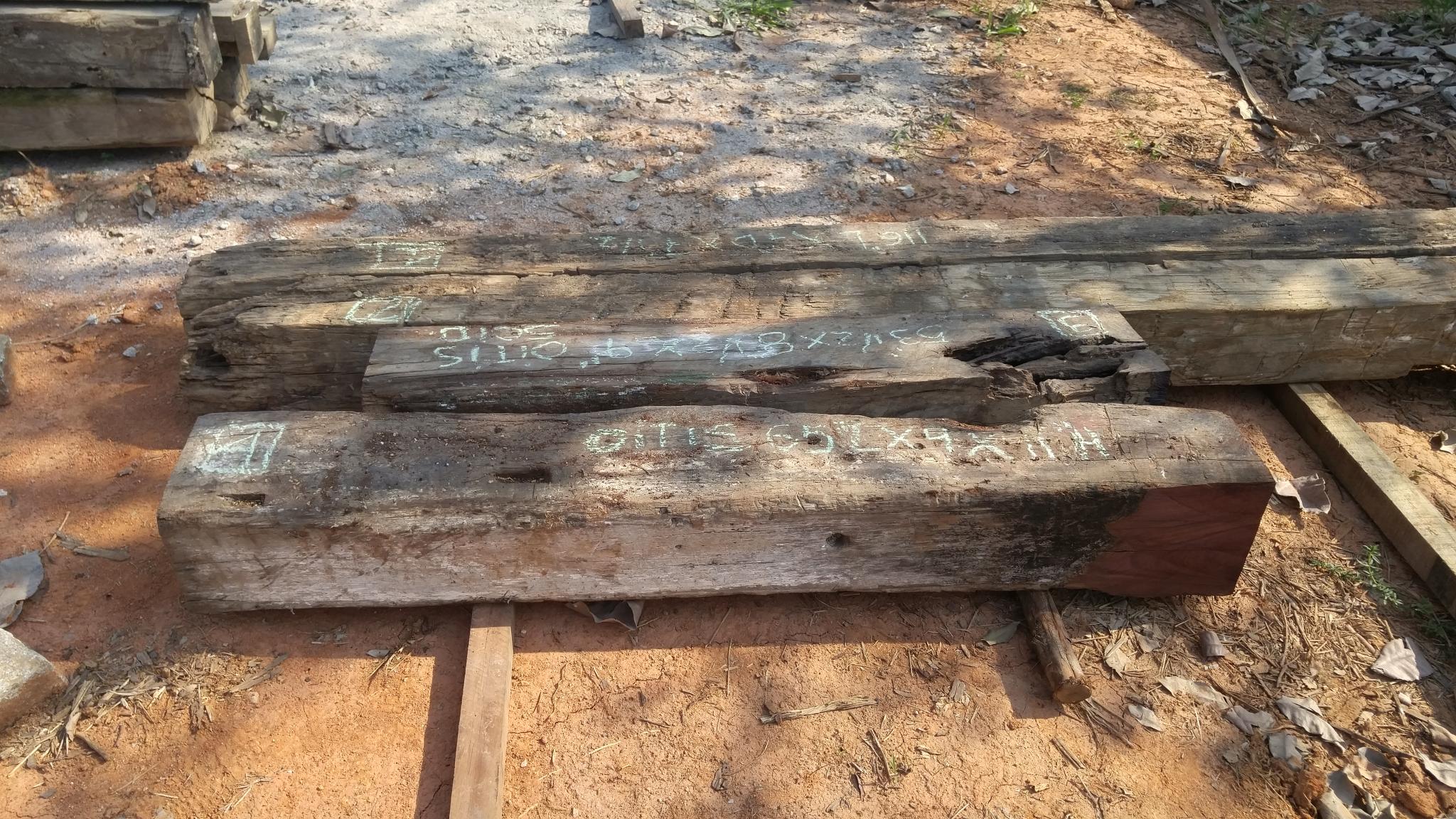 Are you following us on Instagram? Keep up with more updates from Rotsen Furniture here!