For today's blog post, we are featuring the process behind creating another one of our spectacular custom-made Rotsen Furniture pieces. Like most of our pieces, we love to use a combination of contrasting materials, for example, wood and acrylic to produce our catalogue of unique and interesting pieces. Today's spotlight is on:
The Solid Jatoba Wood Floating Desk with Acrylic Base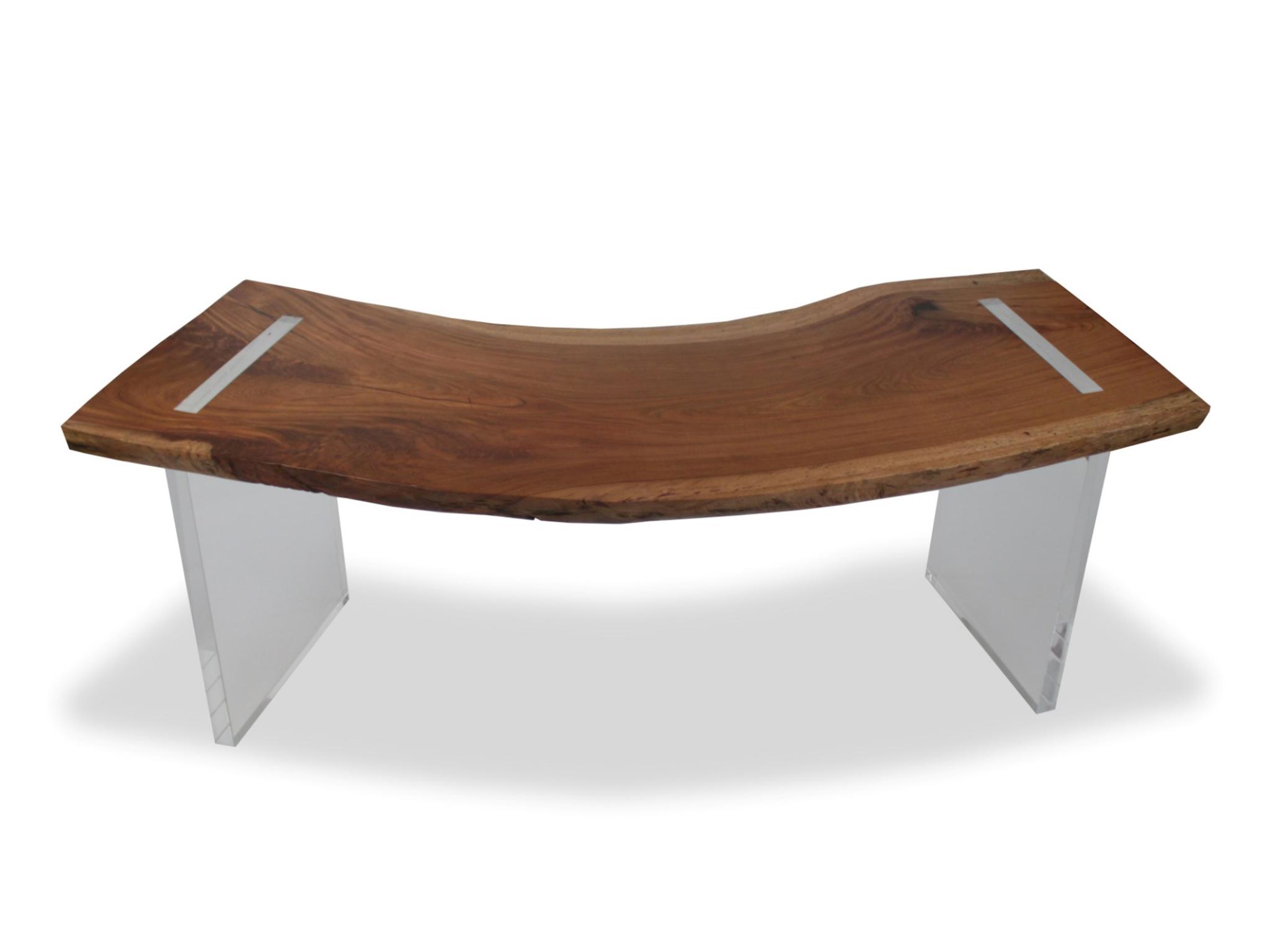 It may look like a simple desk but the process involved in producing a custom-designed furniture piece is quite thorough and specialized. The skilled team of craftsmen at Rotsen Furniture are dedicated to working with you, our clients, at every stage of the process. There is an method of excellence that exists when a piece of furniture is crafted by hand and according to very specific specifications, a quality that pre-made furniture surely lacks. Custom-made furniture is designed to complement the aesthetics and dimensions of your specific home and/or to fit into the interior design plan.
All of the custom-made pieces from Rotsen Furniture start with sourcing from the fallen wood that we accumulate from old decaying bridges and barns in Costa Rica, California and Brazil. This is what also leads to a higher price point for custom pieces because the wood has not yet been treated or cut to size. This also allows you to choose from a wide variety of wood species, including types that are rare and one-of-a-kind. Repurposing wood assists in restoring Brazil's Atlantic Forest, which plays an important part in our planet's ecosystem. Tropical forests, such as the Atlantic, release oxygen and store carbon dioxide in a never-ending cycle assisting in climate regulation and fighting global warming.
Below are photos from a recently created floating desk that is made from Jatoba wood for the top, acrylic for the legs and a polished chrome metal for the joints that holds the table steady. Once we choose the wood piece, we confirm with the client or interior designer on the shape that is to be created from sharing with them a real-life photo of the wood. This way, the color, texture and natural qualities of the wood can be seen in advance and approved for production. Since no piece of wood is the same, this approval from the client is a very important step in the process. Dimensions are then confirmed via drawings and the workshop takes to cutting the wood, attaching the acrylic legs and reinforcing the table.
Owning a Jatoba desk is a truly unique way to enjoy your work day!
For more information on the Jatoba desk or to see a full catalogue of available furniture pieces that are ready-to-ship, visit us online today!