Miami Interior Design – Another Great Collaboration between Rotsen Furniture and Dkor Interiors
Earlier this month, we introduced you to another project by Miami based interior design firm, Dkor Interiors, which featured one of our beautiful, custom-made tables for a transitional Fort Lauderdale penthouse dining room (Click Here to read all about it and see the photos). Continuing with our blog collaboration with the girls behind Miami's modern design scene, today we are sharing with you details behind another fantastic project, dubbed "Detailed Minimalism" which features the below handmade wood dining table from Rotsen Furniture.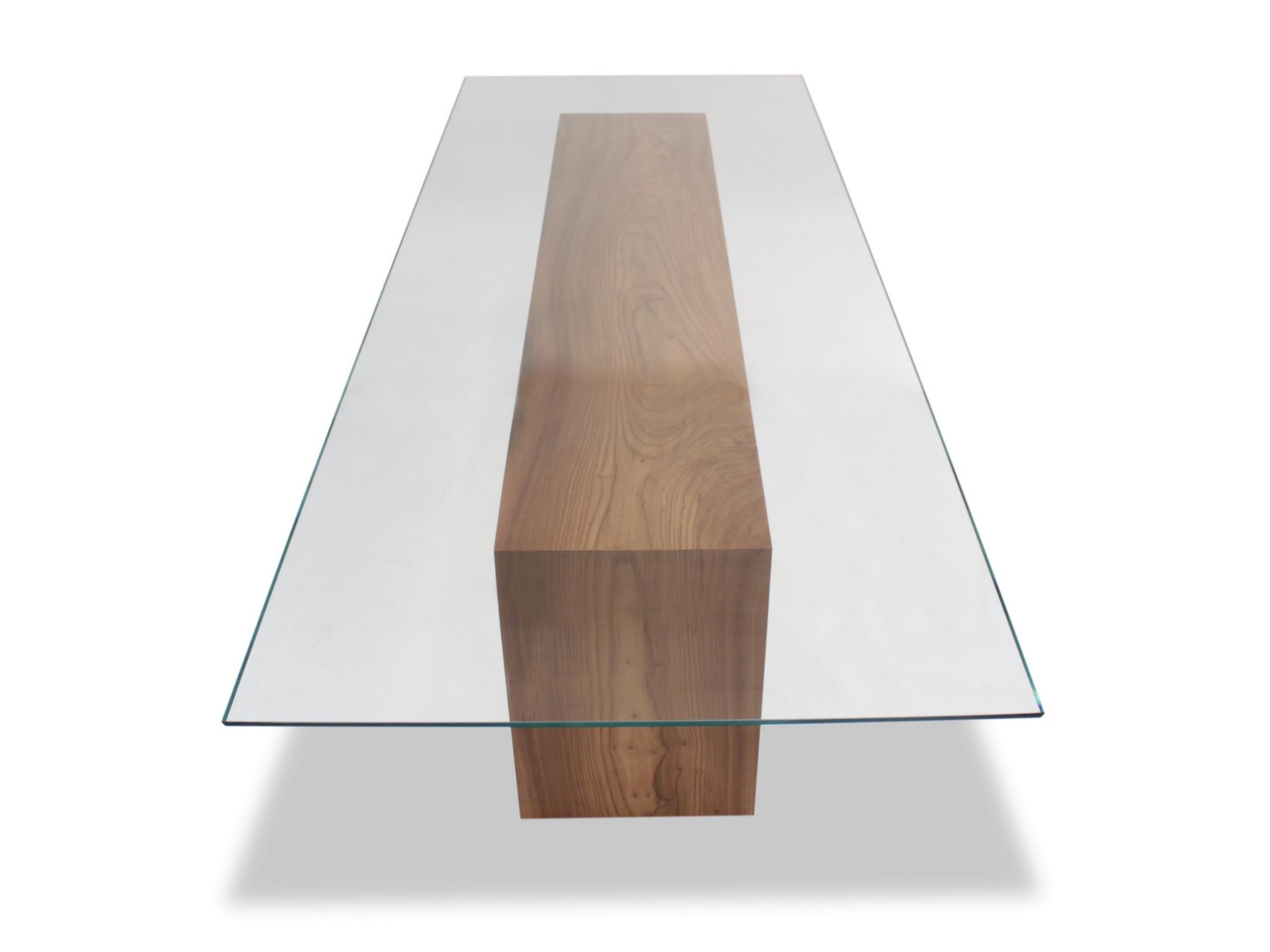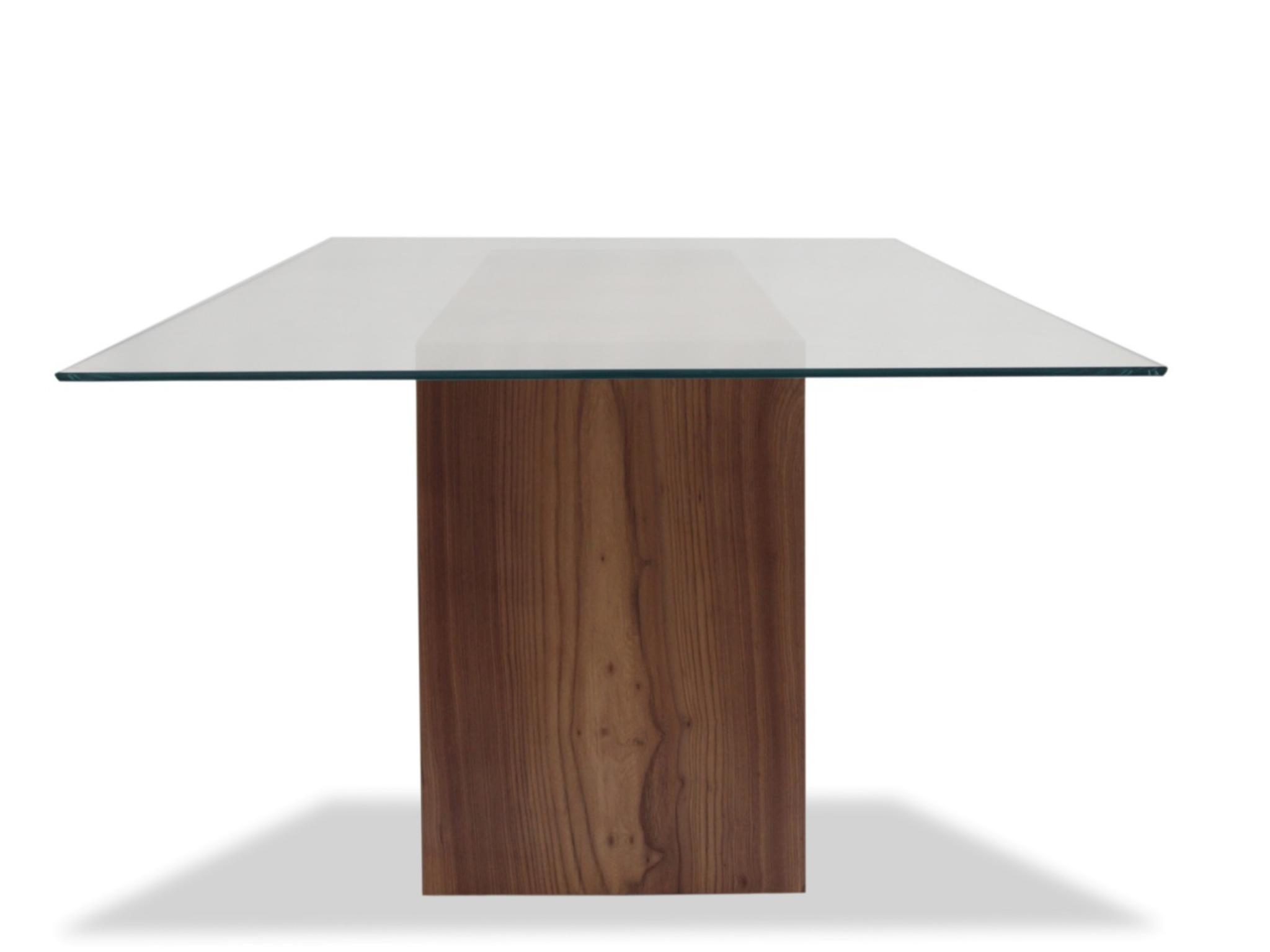 DKOR's project, "Detailed Minimalism" was designed for a Brazilian family of six with minimalist tastes. The concept behind the interior design of the home was that of suspension, which meant evoking optical illusions through the home's architectural elements and interior details. These characteristics are what drove the plan and design intent behind the custom dining room table in which DKOR commissioned to compliment the minimalist home. The piece highlights the straight lines seen throughout the rest of the home and adds a warm, organic and natural touch through the table's wood base to the otherwise white and delicate interior.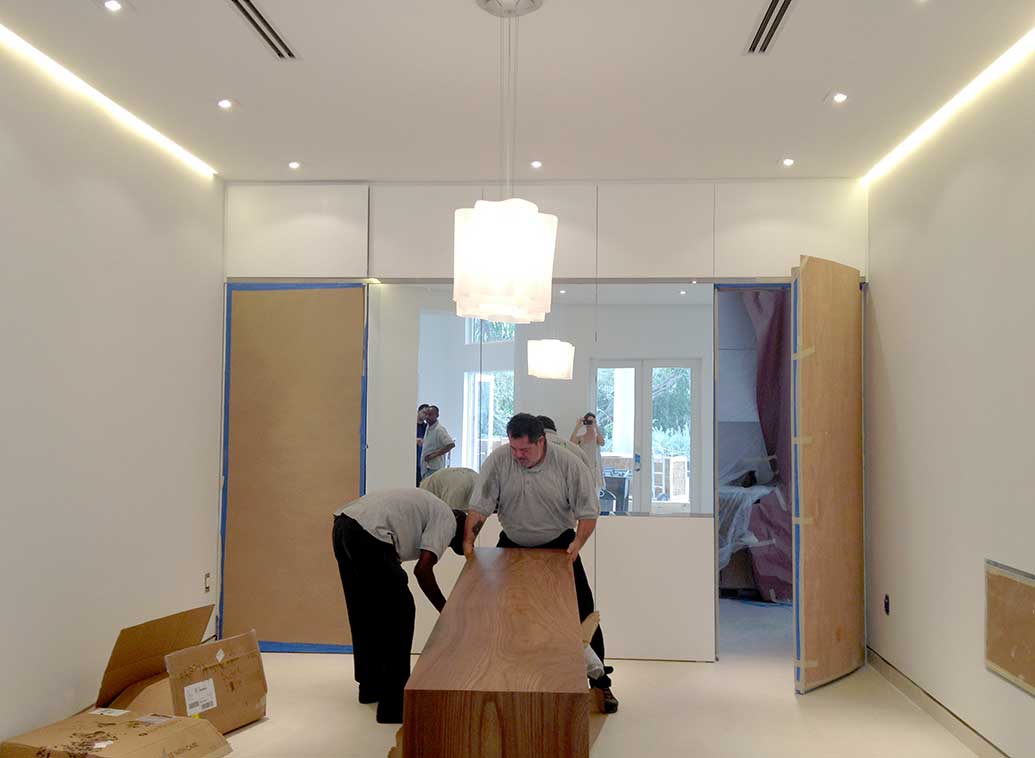 After much communication between the teams at Rotsen and Dkor, dimensions were finalized, drawings  approved and wood slabs were selected in order to start production of the custom dining room table. Then the Rotsen team of finely skilled and trained artisans take to demonstrating their craftsmanship with the end-result of this gorgeous, hand-crafted piece of unique furniture that will grace the family's home for a lifetime. The source of wood, as for all of our pieces, was harvested from Brazil, Costa Rica and locally in Miami from fallen forests and decaying bridges, making every effort to help preserve the environment. For this table, the double-fold base was created from a solid piece of Tamburil wood and topped with a large sheet of starphire glass.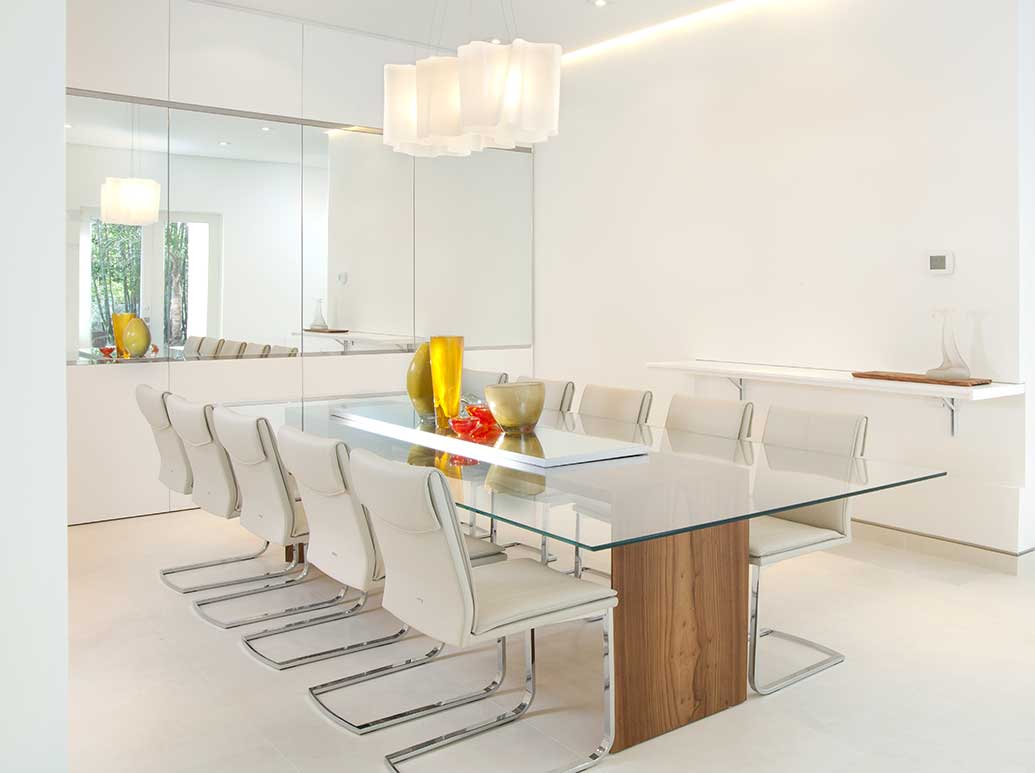 Working with Dkor Interiors is always a treat. Their high-end residential interior design projects are highly coveted throughout Miami and it is an honor to continuously collaborate with them. Click here to read more on the concept behind "Detailed Minimalism," and check back next week on Thursday, April 28th for a guest blogger from Dkor Interiors!
For more information on commissioning your own custom furniture, visit us online.