Another fabulous custom produced furniture piece is ready for delivery! This lucky coffee table is headed to a modern home in Miami Beach and today on the Blog, we're telling you all about the process behind making it. Seen here preparing for packing in the Rotsen Studio located in Miami, Florida.
What We Created:
The Square Walnut Coffee Table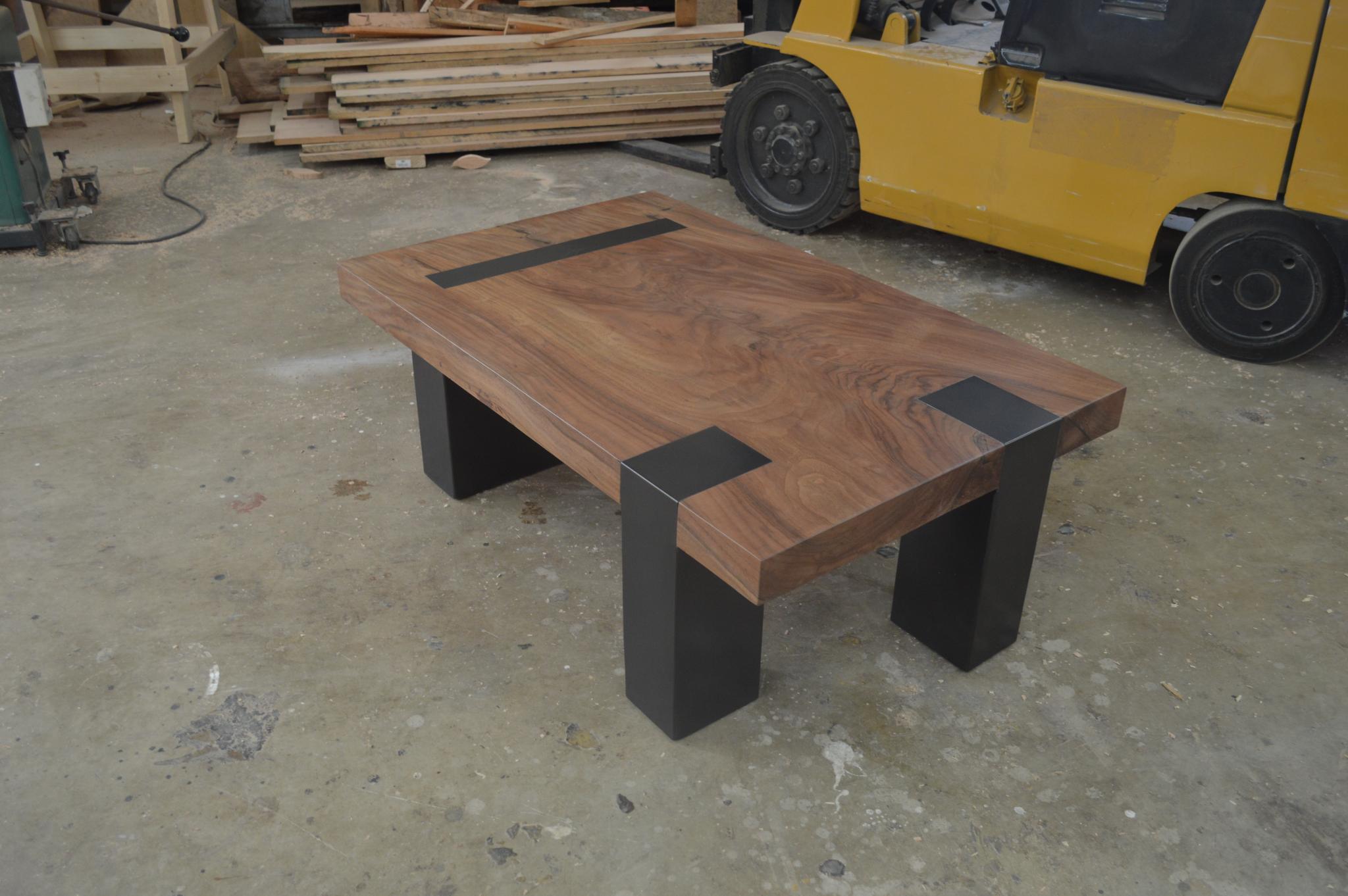 How We Created the Custom Table:
The square Walnut Coffee Table is typically made with a single slab of solid Walnut wood that is sourced environmentally from the naturally fallen wood in forests across California, Brazil and Costa Rica. All of the wood that we use in our projects is gathered from decaying bridges, old barns and fallen tree trunks found in rivers. This effort to use sustainable materials and recycle the earth's organic elements is evident in all of the furniture we produce at Rotsen Furniture and a large part of our company's mission. Our team of world-class artisans and craftsmen work meticulously to design furniture pieces that integrate wood's organic characteristics with a clean, graceful and modernist aesthetic.
About the Design:
Once the wood is sourced, it's time for the fun part, the design! Typically we work closely with an interior designer or sometimes with the client directly to go over the design intention of the piece and to make sure that the integrity of the materials used is carried out in a thoughtful way. This large coffee table by Rotsen Furniture plays with the visual effects provided by the placement of its asymmetrical base. The legs cross over the table top creating a contrast between the solid Walnut table top and the bronze patina base. A truly beautiful and unique piece that will serve as a conversation piece for years to come.
Customization options include altering the finishes, reclaimed wood types, sizes, and base materials. This particular commission of the table was created for our clients in Miami Beach to be a single slab Claro Walnut wood top with legs that are metal with olid rubbed bronze powder coating. The below image was sent to us from the designer as inspiration to create their own, custom piece. See the Patina Cocktail Table below:
For more information and to view our extensive portfolio of other custom designed furniture, visit Rotsen Furniture online today!