Dering Hall features Rotsen Furniture as this past weekend's Featured Brand Partner/designer in their weekly newsletter and we could not be more thrilled or grateful!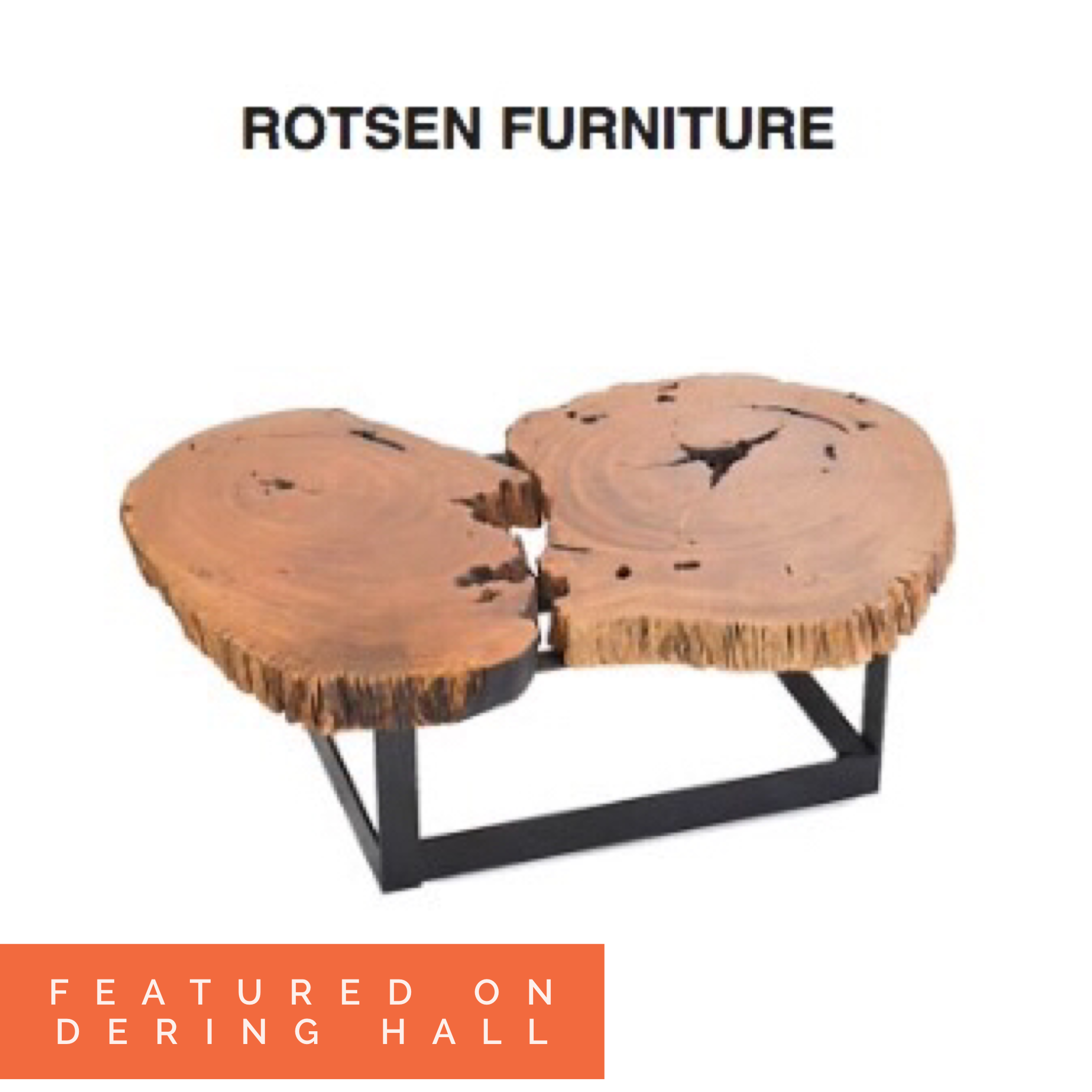 You may remember when Dering Hall previously featured the Rotsen Teak Slab Coffee Table as part of a "shop the look" for an article highlighting summer stylish teak furntiure for indoors and outdoors. Read the full article here. So naturally, we are more than thrilled to be featured yet again by the online interior design resource mecca. We are also so excited when the South Florida design community receives international attention.
So don't miss out on this opportunity to shop some of Rotsen's best unique, handmade, custom furniture pieces that are currently at discounted prices if you shop via the Dering Hall profile – just CLICK HERE now or take a sneak peek into some of the product offerings below:
Don't forget to check us out online for more information into custom projects or to see all Ready-To-Ship pieces!