One of the best parts of our job as Miami carpenters is getting to see the transformation that the original wood material takes from it's natural form, often salvaged from decaying bridges and abandoned forests (read how we source from Brazil by clicking here) to a beautiful piece of unique and custom furniture. We especially love to see our work in photographs from past clients! Today on the Blog, we are are featuring photos of three very special pieces in their new Colorado home. A "cozy chic" interior that is warm and inviting in concept, perfect for the intention of Rotsen Furniture's rich and bold and organic pieces. This home decor project was completed in 2011 for our clients in Colorado – take a detailed look below …
Live Edge Walnut Coffee Table with Plexi Base: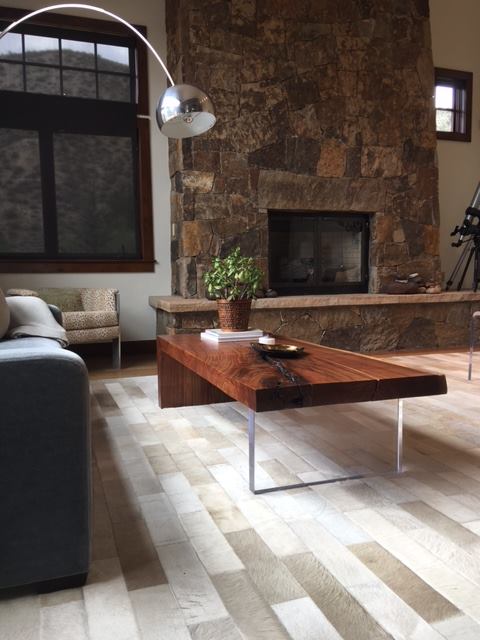 Bolacha Side Table with Bronze Base: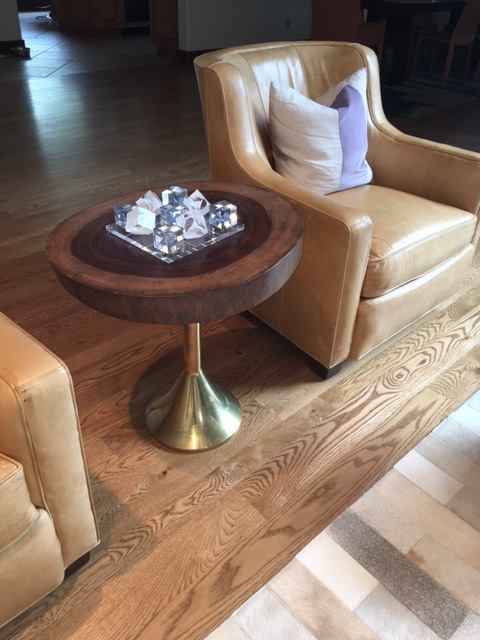 The Salvaged Hardwood Bench with Metal Base: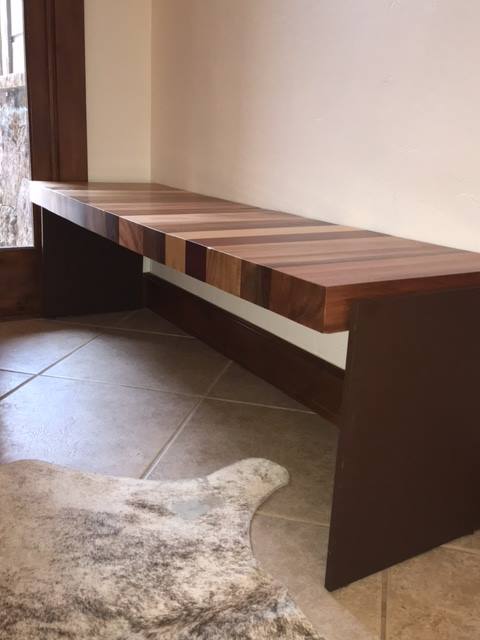 The "Helena Dining Table": 
We did not produce the dining table in this project however to get the look, consider the "Helena" – A large dining table made with a single live edge slab of reclaimed Peroba wood. The same dining table design is available with wood table tops made of slabs of walnut, acacia and other wood types. Custom made furniture items by Rotsen can be made with natural edges or in straight lines. Rotsen can customize this contemporary dining table do different dimensions, sitting from 6 to 14 people. The Helena Dining Table is fully customizable.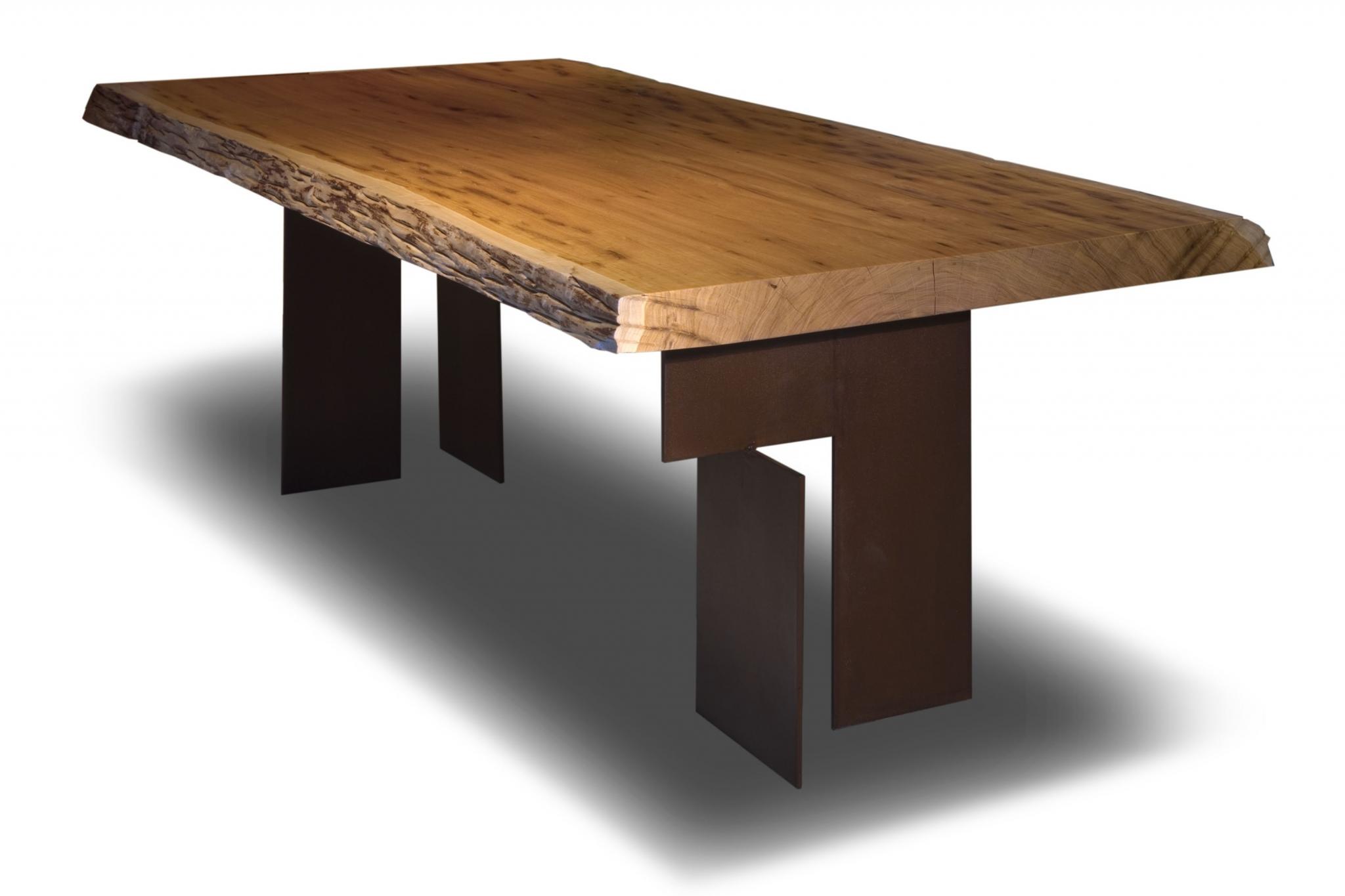 To see more from Rotsen Furniture, be sure to visit us online today! And don't forget to follow us on Instagram as well!