Rotsen Furniture is stepping up our online presence!
As one of the top Miami carpentry firms, it is our priority to spread awareness and share information about all of the beautiful pieces that we create for our interior design and home decor projects across Miami, South Florida and abroad.
Since 2005, Rotsen Furniture has created pieces integrating wood's organic characteristics with a clean, graceful, modernist aesthetic. The starting point and inspiration for each piece comes from the wood itself. The materials speak to our designers and guide them to create unique and custom heirloom-quality furniture and artwork. Combined with the additional elements of metal, glass, and plexiglass, the result is impressive, holistic pieces of exquisite craftsmanship. Custom pieces are often made according to specifications to satisfy definite interior design needs.
Now, Rotsen Furniture is sharing it's influence on the Miami interior design market through social media. Find us and click that follow button today to start establishing your own personal connection with nature.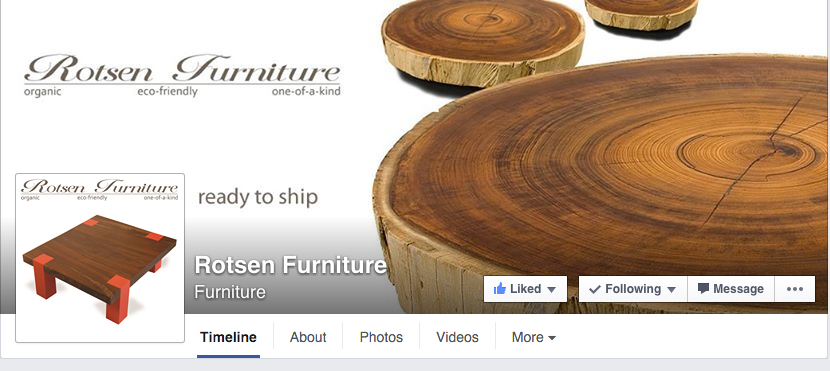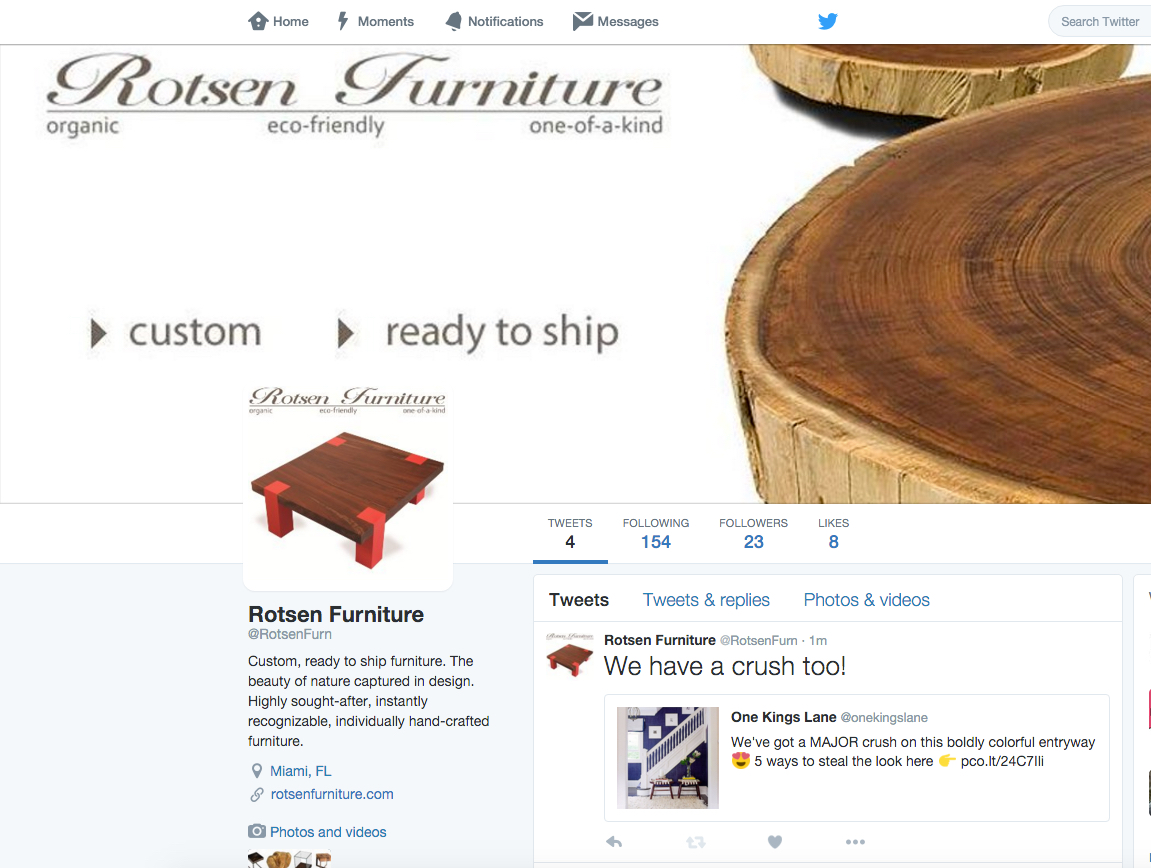 See you online!