One of our latest projects comes all the way from Denver, Colorado. This lobby of a commercial leasing center and clubhouse was recently commissioned by interior design firm, Studio 4D. The project is dubbed "Park House" and features two spectacular custom-made, hand carved furniture pieces from Rotsen furniture.
Much like the environment in which surrounds it, the "Live Edge Claro Walnut Table" with acrylic base is the perfect compromise of the natural and organic surroundings of Colorado and an appreciation for its contemporary and transitional interior design aesthetic. The concept of the lobby design was to establish a warm and welcoming entrance to all visitors, so with that, the designers opted for blue comfortable chairs with a unique shape to add interest, along with the interesting pattern of the dark gray area rug and offset criss-cross acrylic base of the coffee table. The wood exposed ends of the tree logs complete the streamlined and clean fireplace and also coordinate an extra element of organic appeal to the space.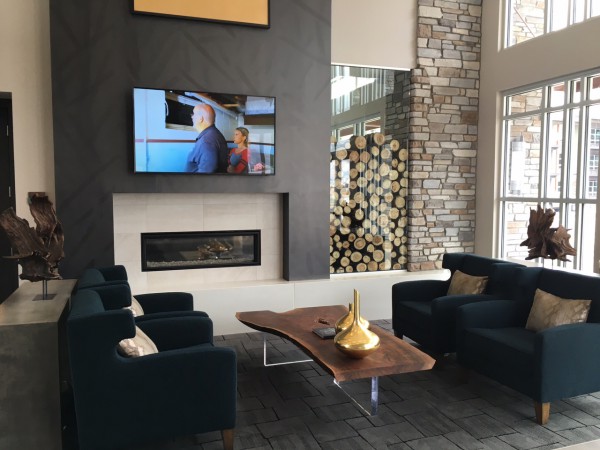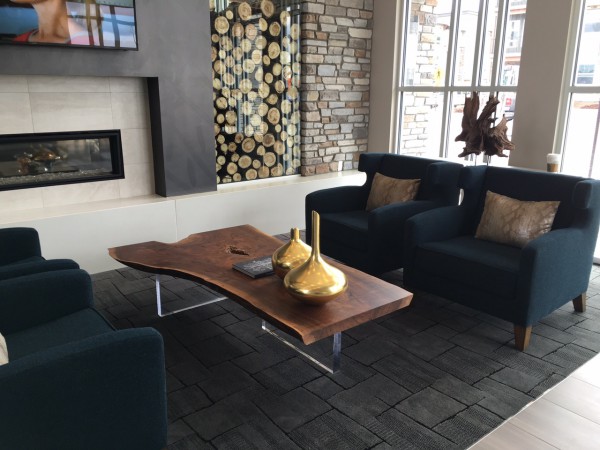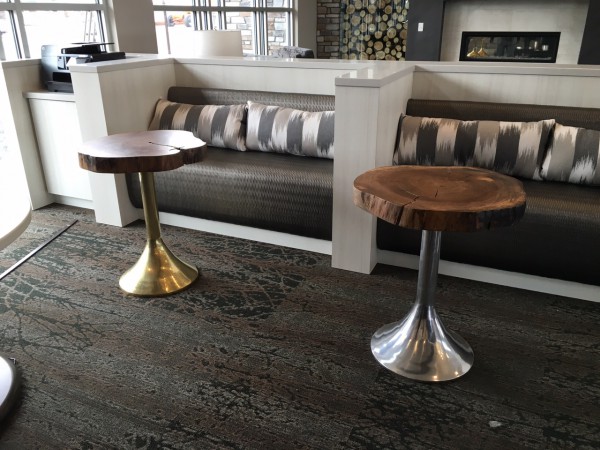 SHOP THE LOOK:
The "Claro Walnut Coffee Table w/Acrylic Base":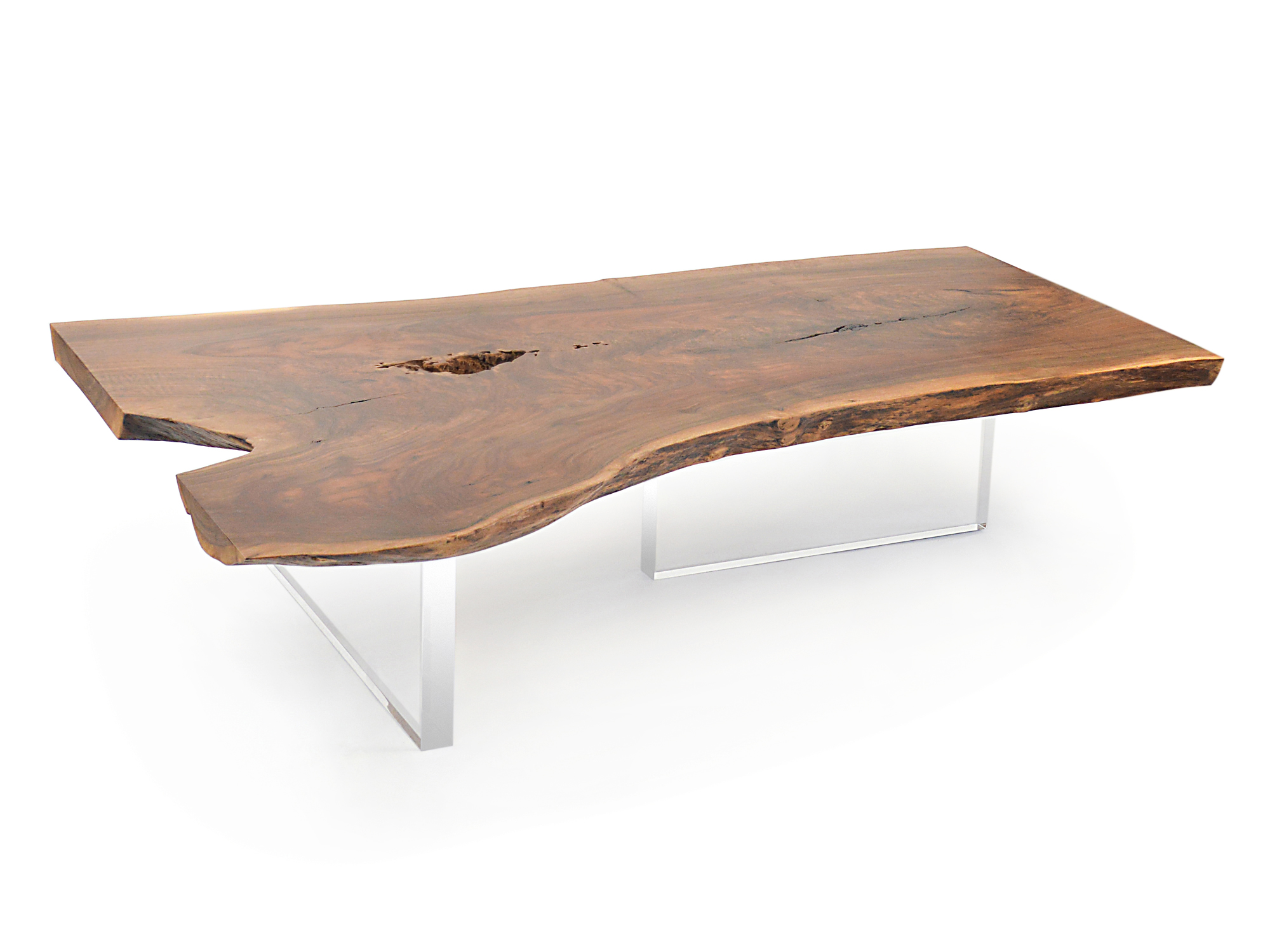 The "Bolacha Side Table" Seen here as a pari in bronze and Aluminum: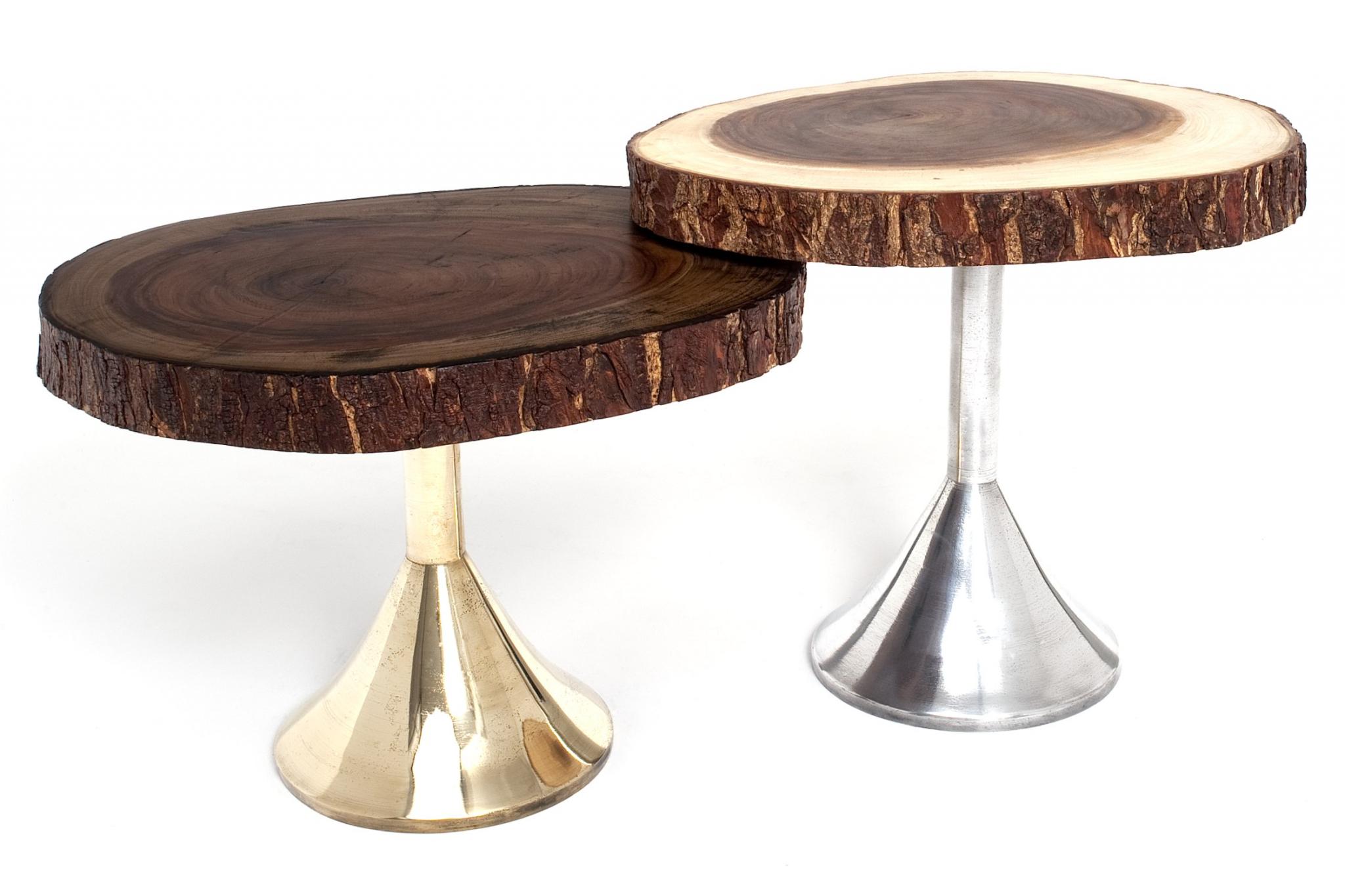 For more information on Rotsen Furniture, past projects and the process in which we produce of carefully curated furniture pieces,
visit us online
today!