For today's project spotlight, we are delighted to share with you a recent commission from Rotsen Furniture in which we completed a beautiful handmade, custom-designed dining table for the Switzerland based interior design firm, Plusdesign. Creating spaces that are consciously composed of indoor and outdoor interconnected living areas, plusdesign is a brilliant studio who takes care and diligence when selecting every single piece of furniture for their projects in effort to produce quality architectural solutions for it's residential and public spaces alike.
When Plusdesign and Rotsen Furniture collaborated on creating a dining room table for the below space, the goal was to achieve a relation of atmospheric and sensorial connection between the table and the interior design throughout the rest of the home – click here to tour the full project by PlusDesign on their Houzz page. To achieve this concept for the project, we created a contemporary table made of a single slab of walnut wood, which is rich in color and texture therefore aligning an immediate connection and involvement with the natural elements of the exterior. We did want to offset the table with a chunky base as that would take away form the open space floor plan and airiness of the home's "cosmopolitan spirit" so rather two metal bases hold the dining table steady.
See how it all turned out. Below, the "Single Slab Walnut Dining Table – Metal Base" by Rotsen Furniture as seen implemented in the Plusdesign interior design project titled "Chalet in Château-d'Oex," a holiday home located in the mountains of Switzerland that is encompassed by breathtaking views situated in a small valley near Gstaad. We are so happy with the result of this spectacular table and it's inclusion in this one-of-a-kind project.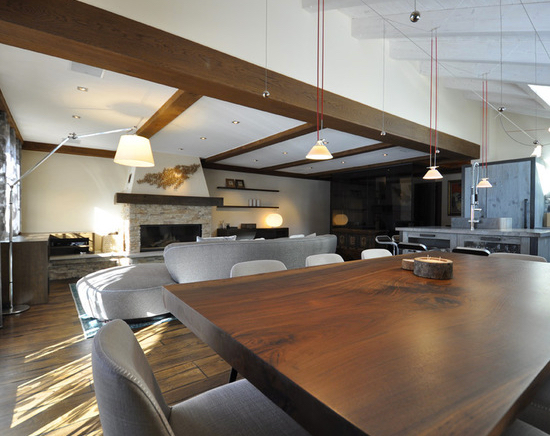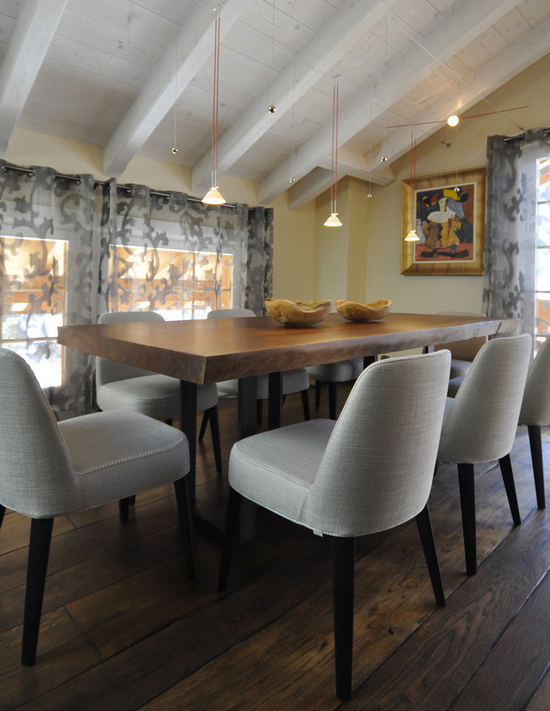 Spec Dimensions:
Designed to accommodate up to eight people, the dining table's final dimensions are 90″ Long x 43″ Deep x 30″ High.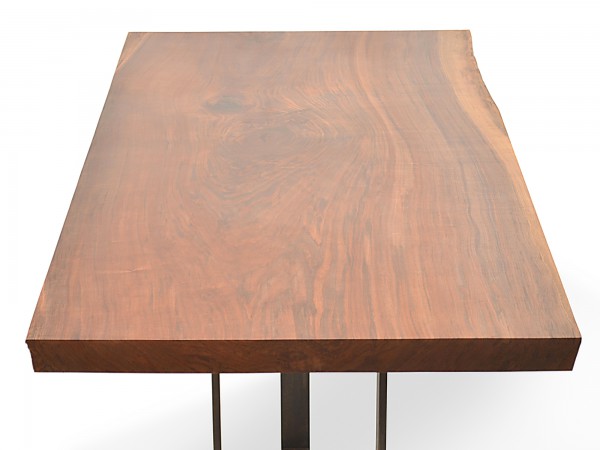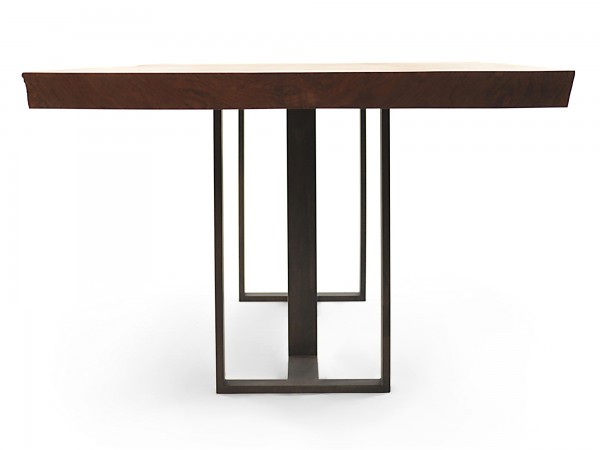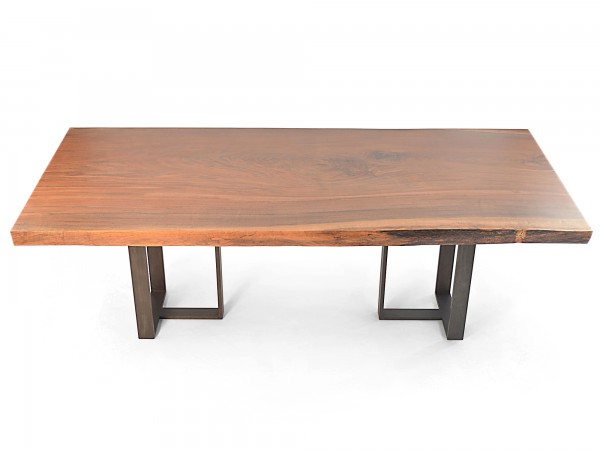 To read more about this project, and others from Rotsen Furniture, please visit us on Houzz today by CLICKING HERE.