The "Otis" Acrylic Dining Table w/ Glass Top
This Contemporary dining table is made with a reclaimed beam connecting its clear acrylic bases. If you are a home decor lover or interior design enthusiast, you probably follow along the latest craze and uproar in demand for more acrylic furniture pieces. And at Rotsen Furniture, we like to accept the challenge to produce anything you want (well, almost anything). This particular furniture piece integrates the wood's organic characteristics with a clean, graceful and modern aesthetic of the acrylic. Our team of world class artisans and craftsmen did a brilliant job of incorporating the natural and organic elements from the wood with the modern and contemporary elements of the acrylic material.
See details of this magnificent dining table below: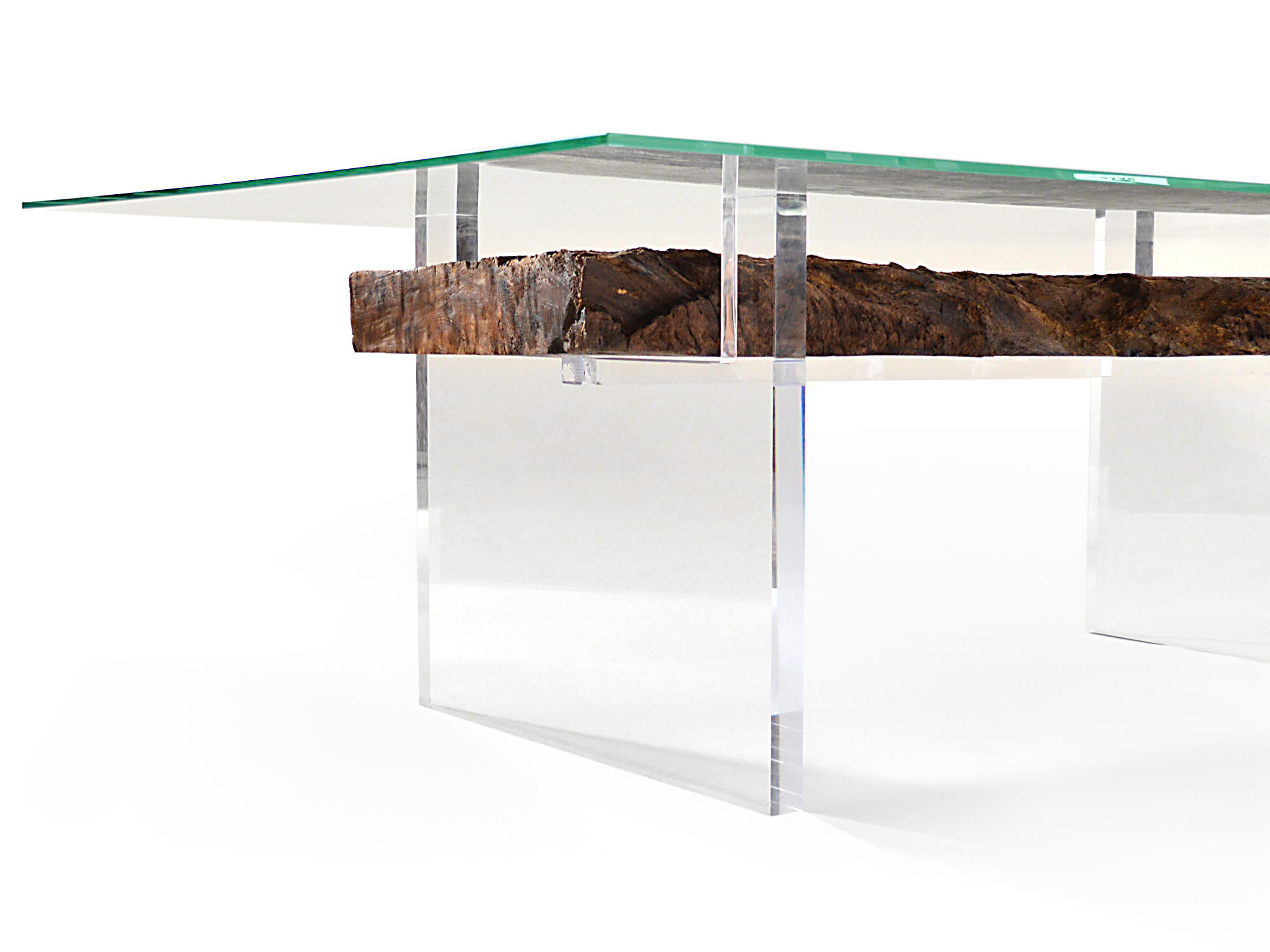 To see more beautiful pieces from our collection, visit us online today!