Good afternoon Miami, from the busy carpenters at the Rotsen Furniture showroom! Today we are working on another beautiful, custom-made, handworked dining table. And today on the blog, we would like to share with you some details behind the design and production process, as it's a detailed one.
Table Specs:
Dining table bookmatch 120 x 50 // Wood finish: Ash
So what exactly does that mean? Let us explain…
Whenever working on a custom designed piece that includes large slabs of material, whether that be marble or tile or wood, the size that will be cut from the original source needs to be considered in respect to the overall finished look of the pattern. This technique is called bookmatching. By definition, bookmatching is the practice of matching two (or more) surfaces, so that the two adjoining surfaces mirror each other, giving the impression of an opened book that produces a cleaner, interrupted look for the finished piece.
See photos below – this is what we see in the studio after working closely with the designer and establishing the final specs, size and dimensions of the piece. In this case, this table was made with two slabs cut in sequence match because the client was looking for 50″ wide and we couldn't source a single slab in Ash that exact size, so we offer this option to get the size that the client needed. This table will be finished in a beautiful white wash, so be sure to check back soon for progress photos!  Take a look at how we pieced this one together by scrolling down…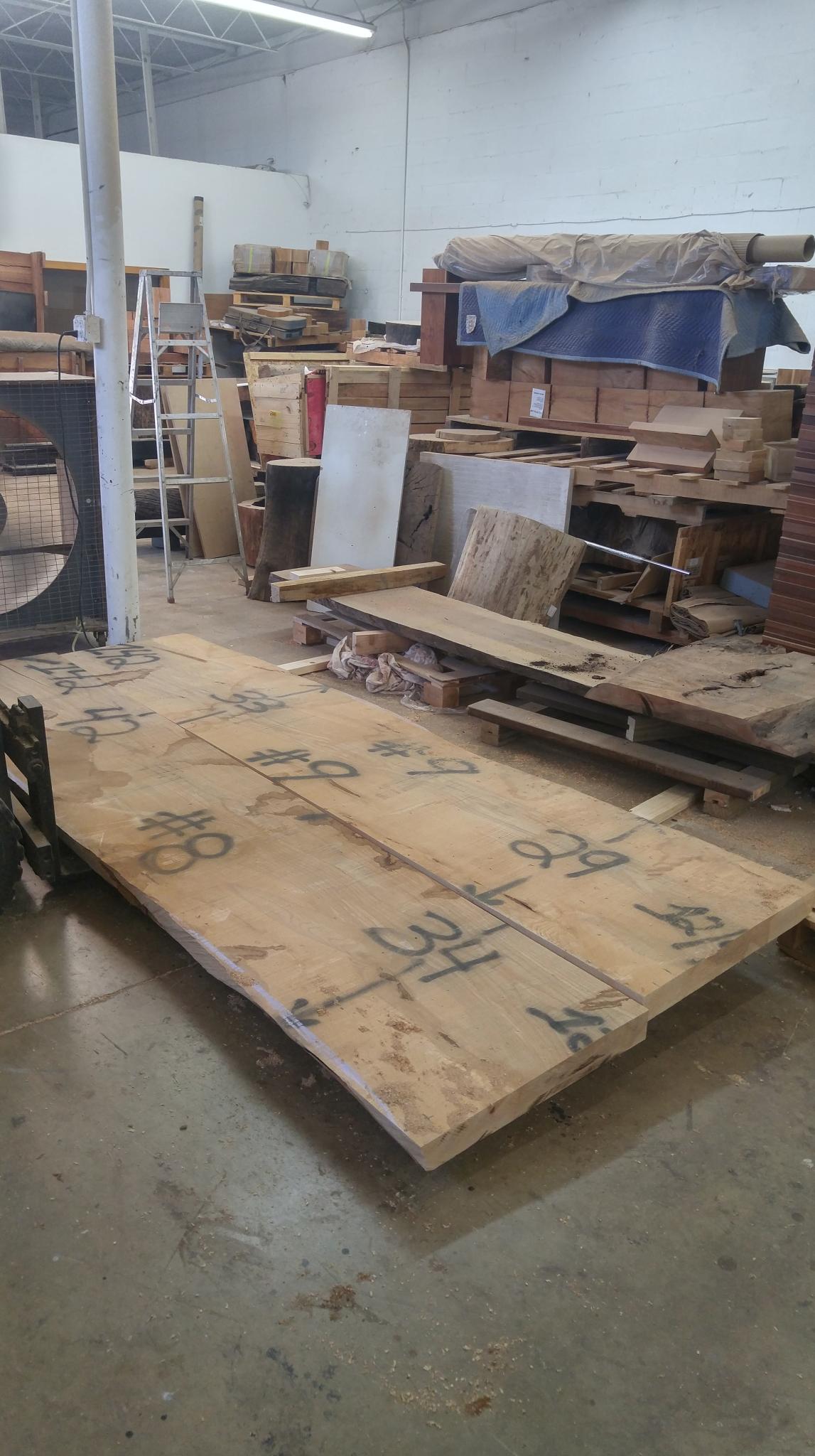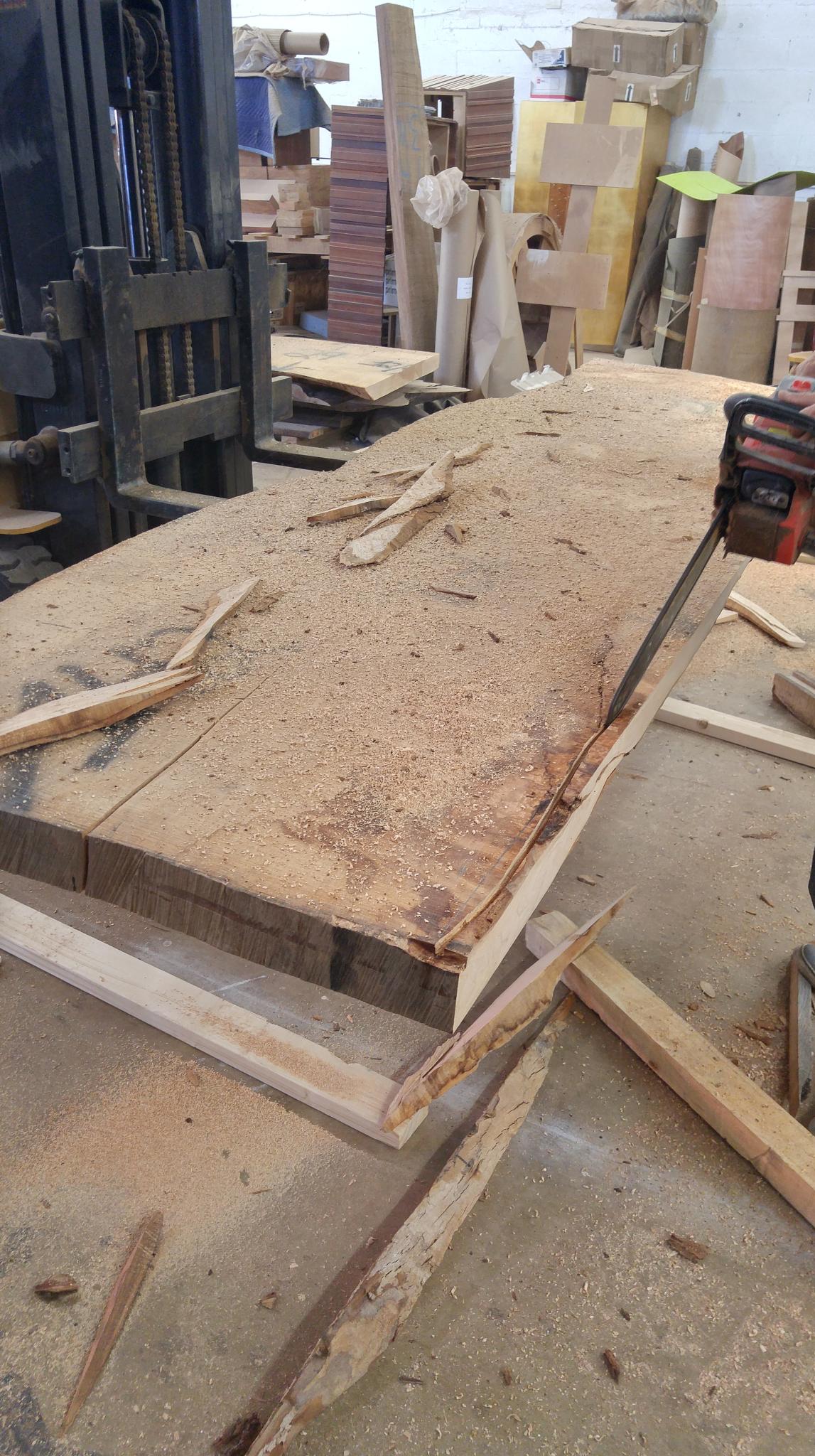 For more details into the Rotsen Studio, this project and many others, make sure you are also following us on Facebook and Instagram as well! And check back soon for a future post showing the final result of this table.